A Humbling Responsibility
By: Rick Boxx
March 18, 2014
Years ago, a young man I mentored previously moved back to Kansas City. He'd experienced some financial setbacks, and asked that I hire him at the consulting practice I owned at the time.
My practice focused on small businesses owned by Christians, and he was not living a life reflective of our company values. Yet, as I prayed, I felt I was to help him.
Kathy and I faithfully prayed and cared for our new employee and spent many nights debating scripture with him. Months later, the joyous day came when he embraced Jesus as his Lord.
Acts 20:28 says, "Keep watch over yourselves and all the flock of which the Holy Spirit has made you overseers."
An employer has an awesome, but humbling, responsibility to those they oversee.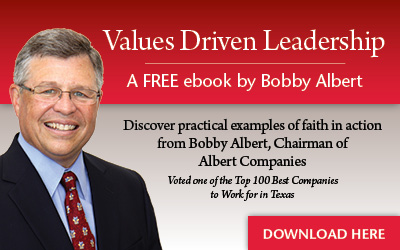 Learn more about Rick Boxx and Integrity Resource Center