Nehemiah's Seven Step Plan: Step 2
By: Rick Boxx
June 9, 2015
The Old Testament leader, Nehemiah, was not only a great planner, he also executed plans effectively. Over the next week we'll be discussing Nehemiah's seven step plan that led to his incredible success.
The first step was to Pray Fervently. The second step is to "Assess Thoroughly." Nehemiah needed to know what to expect. He assessed the damage in Jerusalem through discussions with people who had been there, and before he started rebuilding the walls around Jerusalem he spent three evenings personally examining the damage to the wall.
In Nehemiah 2:13 we read, "So I went out at night …, inspecting the walls of Jerusalem which were broken down and its gates which were consumed by fire."
For your plans to be effective and complete, invest time upfront to assess thoroughly.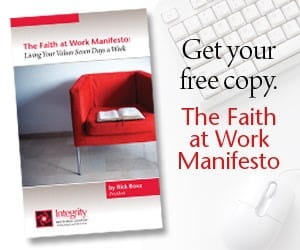 Learn more about Rick Boxx and Integrity Resource Center