Total Obedience
By: Rick Boxx
June 30, 2015
Deborah was a courageous woman who ruled Israel. In Judges 4 we read that Deborah informed a man named Barak that God was commanding him to take 10,000 men to Mount Tabor to defeat their enemy, Sisera and his army. If Barak was obedient, God promised him victory!
In Judges 4:8 we read, "Barak said to her, "If you go with me, I will go; but if you don't go with me, I won't go."
Barak's conditional obedience resulted in a consequence. The victory had been intended for his credit, but because of his partial obedience, the slaying of Sisera and credit for his death was given to a woman.
If God has given you direction for your work, personally or through His Word, take heed and be completely obedient.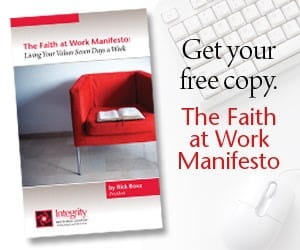 Learn more about Rick Boxx and Integrity Resource Center