The Power of Forgiveness
By: Rick Boxx
June 25, 2013
Kathy and I watched a video called "A Mile in His Shoes." It's about a young man with Aspbergers Syndrome who becomes a minor league baseball pitcher.
This young ballplayer's overprotective father didn't believe his son could do anything but work on the farm. He frequently undermined his son's baseball career until he read a newspaper headline touting his son's accomplishments!
In one touching scene this dad humbles himself and asks his son to forgive him for impeding his baseball career. His confession, and hug, melted their icy relationship.
Proverbs 28:13 teaches, "Whoever conceals their sins does not prosper, but the one who confesses and renounces them finds mercy."
If you have ever, or are now squashing someone else's career dreams, ask for their forgiveness, then become their biggest cheerleader!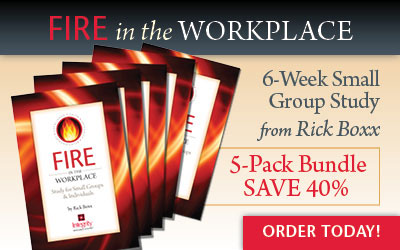 Contact Rick Boxx at www.integritymoments.org, and to learn more about Integrity Resource Center go to integrityresource.org.