God's Ways
By: Rick Boxx
June 17, 2015
Many years ago God directed me to begin the process of buying a bank. What I presumed God meant was that He was going to bless me with owning a bank!
God had a purpose for my attempt to buy a bank, but His plan was different than mine. God wanted to shape my character, heal relationships, and grow my faith in numerous ways.
He also wanted to teach me obedience to Him, even when it means giving up your dream for His dream.
Isaiah 55:8 teaches, "For my thoughts are not your thoughts, neither are your ways my ways," declares the LORD."
My adventure taught me that we can't presume to know God's plan. The best we can do is to listen carefully, be obedient, and leave the results up to God.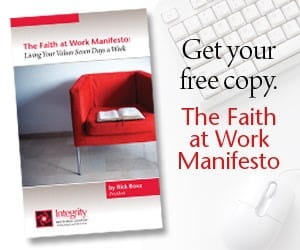 Learn more about Rick Boxx and Integrity Resource Center