The Third Conversion
By: Rick Boxx
June 14, 2012
Martin Luther said, "There are three conversions necessary to every man; the head, the heart and the purse." For some, releasing control over their possessions is difficult, including many business owners.
Some entrepreneurs proclaim their Christianity, but when one inspects their business, tangible evidence may be lacking.
In Matthew 18 Jesus knew the rich young ruler was struggling with the third conversion. He told him, "You still lack one thing. Sell everything you have and give to the poor, and you will have treasure in heaven. Then come, follow me. When he heard this, he became very sad, because he was very wealthy."
If you struggle with control issues, try trusting God with all your possessions. Acknowledging God's role in your business' mission and giving generously may be a start.
Dina Dwyer-Owens' Live R.I.C.H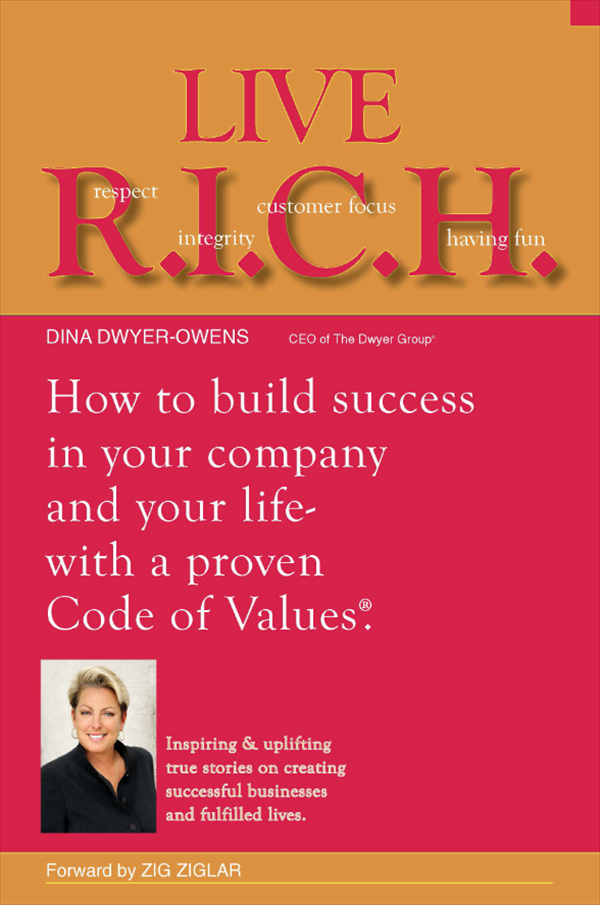 How can a company with more than 1,600 locations worldwide and nearly a 400 percent growth rate maintain a close corporate culture and a family business atmosphere? The key is an unshakeable corporate Code of Values®. Purchase here.
"How well are you modeling Faith, Integrity, Relationships, and Excellence in your work? Find out by taking Integrity Resource Center's free FIRE Assessment!"
Contact Rick Boxx at www.integritymoments.org, and to learn more about Integrity Resource Center go to integrityresource.org.