Speed of Trust
By: Rick Boxx
June 12, 2012
About 40 pastors and ministry leaders from different denominations, races, and locations gathered to pray and strategize on how to better collaborate in bringing Christ to our city. During the retreat a new phrase kept surfacing to guide us.
The phrase was "The Speed of Trust." With so many people from diverse backgrounds, and many who didn't know each other, it became obvious that building trust was critical.
We determined not to advance agendas until we had adequately built trust with each other. This pearl of wisdom helped us avoid missteps.
Proverbs 27:6 teaches, "Wounds from a friend can be trusted, but an enemy multiplies kisses.
Building collaboration is fragile work. It's much easier with friends, rather than competitors. Try advancing your relationships at the speed of trust.
Partner with IRC to bring faith, integrity, loving relationships, and excellence to work. Click here to give.
Dina Dwyer-Owens' Live R.I.C.H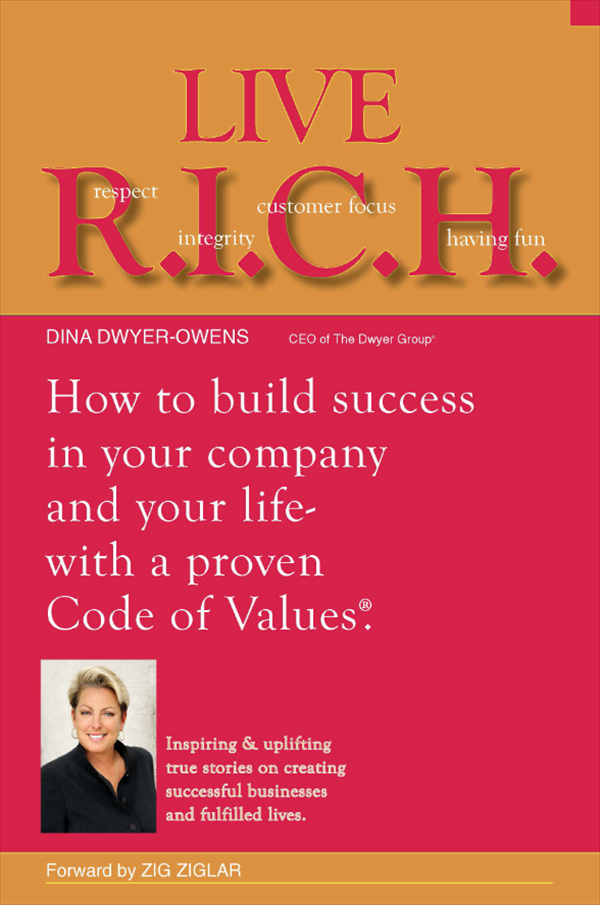 How can a company with more than 1,600 locations worldwide and nearly a 400 percent growth rate maintain a close corporate culture and a family business atmosphere? The key is an unshakeable corporate Code of Values®. Purchase here.
"How well are you modeling Faith, Integrity, Relationships, and Excellence in your work? Find out by taking Integrity Resource Center's free FIRE Assessment!"
Contact Rick Boxx at www.integritymoments.org, and to learn more about Integrity Resource Center go to integrityresource.org.