Integrity and Excellence
By: Rick Boxx
July 8, 2013
With God's help, King David built an amazing kingdom. As a boy he was trained as a shepherd, killings lions and bears to protect his sheep. David's life experiences prepared him to have the courage and skill to kill the giant, Goliath.
More importantly, David learned to care for his people as a shepherd cares for his sheep. He learned to do it with skillful hands and with integrity of heart.
In Psalm 78:72 God summarized these two attributes about David's leadership: "So he shepherded them according to the integrity of his heart, and guided them with his skillful hands."
If we desire to lead well in our workplace, we need to remember and model David's integrity of heart and the excellence that came from his skillful hands.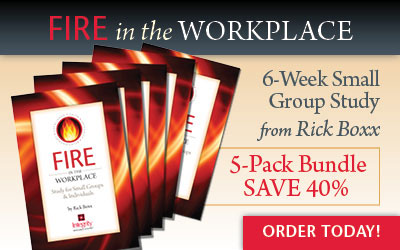 Contact Rick Boxx at www.integritymoments.org, and to learn more about Integrity Resource Center go to integrityresource.org.