Personal Holiness Path
Many people struggle with whether or not they're in the right job. Author and pastor, John Piper, in a Christian Legal Society devotional listed a number of questions to help discover the right job for you from God's perspective.
One of those questions includes, "Is taking this job part of your strategy to grow in personal holiness?" God desires you to experience spiritual growth.
1 Thessalonians 4:3 says, "It is God's will that you should be sanctified."
If God desires you to grow in holiness, then it's unlikely he wants you in a position that detracts from that goal. Most jobs can have days that distract you from holiness, but if the job, as a whole, leads you towards evil thoughts and actions, you may need to reconsider your occupation.
To better understand the importance of your work and how to carry it out in a way pleasing to God purchase your own copy of Ten Biblical Principles for Business, here.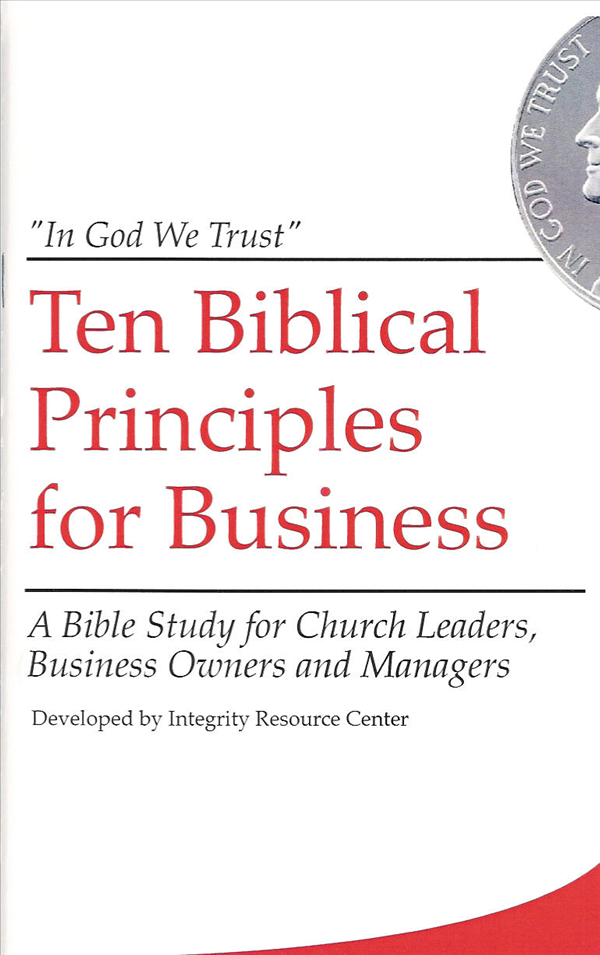 Contact Rick Boxx at www.integritymoments.org, and to learn more about Integrity Resource Center go to integrityresource.org.