God's Idea on Integrity
By: Rick Boxx
February 5, 2015
There was a trial in the 1800s against an atheist who wanted to testify in a court case. The lawsuit contended that he shouldn't be allowed to testify since he was an atheist.
The judge ruled that atheists couldn't be allowed to testify in an American courtroom. The judge told this atheist, "If you don't believe in God, then you don't believe in eternal consequences. Without the threat of eternal consequences you have no motivation to assure us you will tell the truth."
King Solomon said in Ecclesiastes 12:13, "Now all has been heard; here is the conclusion of the matter: Fear God and keep his commandments, for this is the duty of all mankind."
The fear of God takes integrity to a higher level than the worlds typical view of integrity.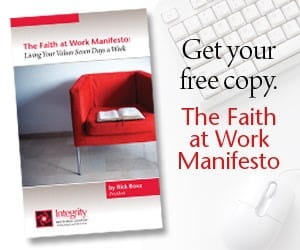 Learn more about Rick Boxx and Integrity Resource Center