Blind Spots
By: Rick Boxx
February 17, 2015
Many entrepreneurs who are great at sales have a "blind spot." They often lack in financial management skills.
When encouraged to hire a good accountant, and learn the basics of financial management, some believe it's a waste of time and money.
Several Old Testament kings were noted as being committed to God, yet they didn't tear down the altars to other gods built on the high places. These other altars were a "blind spot" that blemished their record with God.
In 1 Kings 15:4 we read about God's thoughts about King Asa, "Although he did not remove the high places, Asa's heart was fully committed to the LORD all his life."
If you desire God's full endorsement of your work, ask others about what "blind spots" they see in you, then listen.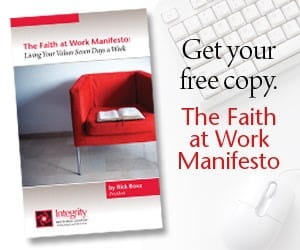 Learn more about Rick Boxx and Integrity Resource Center