The Operating Manual
By: Rick Boxx
February 11, 2015
Frank, a retired airline pilot, shared with me that as a pilot, he had stacks of operating manuals that he studied in order to fly properly. He wouldn't dare fly complex aviation equipment without studying the operating manuals.
When Frank committed his life to Jesus, he wanted to do it right, but he didn't know where to begin. As he thought about his future journey as a Christian Frank realized that he needed to turn to the operating manual, the Bible.
Proverbs 3:1-2 teaches, "My son, do not forget my teaching, but let your heart keep my commandments; for length of days and years of life and peace they will add to you."
If you desire to do business God's way, study His operating manual, the Bible.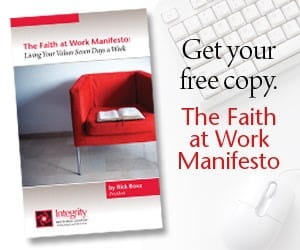 Learn more about Rick Boxx and Integrity Resource Center