Time Well Spent
By: Rick Boxx
February 7, 2014
On a recent Saturday evening, my daughter Bekah, complained about her mother and I going on a date. She said, "You two go out almost every weekend!"
Although she meant it as a complaint, I viewed it as a compliment. If I have regular quality time with her mother, it adds stability to our home and strengthens our marriage.
Our relationship with God is similar. When I spend in-depth time with God, it not only strengthens my relationship with Him, but it also provides an anchor for all my other relationships.
Luke 5:16 teaches, "But Jesus Himself would often slip away to the wilderness and pray."
Jesus modeled regular time with God. In business, it's easy to overlook the importance of spending time with God, but it brings many relational benefits.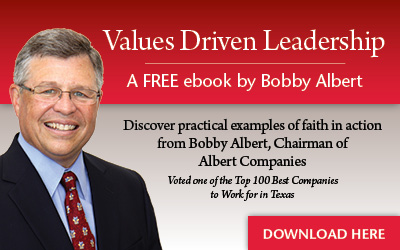 Learn more about Rick Boxx and Integrity Resource Center