Unequally Yoked – Part I
By: Rick Boxx
February 4, 2013
There's a concept in 2 Corinthians 6 referred to as being "unequally yoked." Many Christians, however, do not understand how it relates to business today. This week we'll explore different angles of this concept.
The Apostle Paul used the term "yoked" for a reason. Oxen were bound together by a wooden yoke. This enabled the two oxen to work more effectively than they would individually, provided they were of similar size and strength.
If one ox was larger and stronger than the other, however, the larger ox might drag and harm the smaller, causing diminished productivity and great frustration.
Ecclesiastes 4:9 teaches, "Two are better than one, because they have a good return for their work."
Being equally yoked can be productive, but being unequally yoked can result in disaster.
Timothy Keller's Every Good Endeavor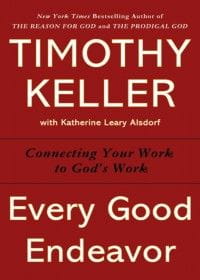 The Christian view of work—that we work to serve others, not ourselves—can provide the foundation of a thriving professional and balanced personal life. Keller shows how excellence, integrity, discipline, creativity, and passion in the workplace can help others and even be considered acts of worship—not just of self-interest. Purchase here.
"How well are you modeling Faith, Integrity, Relationships, and Excellence in your work? Find out by taking Integrity Resource Center's free FIRE Assessment!"
Contact Rick Boxx at www.integritymoments.org, and to learn more about Integrity Resource Center go to integrityresource.org.