Exit right
By: Rick Boxx
February 15, 2013
As Matt was approaching the exit ramp, his navigational device prompted him to "exit right in 300 feet." Despite his lack of knowledge of the most direct route to his location, he doubted the voice coming from his phone. Reluctantly, he exited right, placing his fate in the hands of his navigational guide.
Because of fear, doubt, and selfish ambitions, sometimes we question and even ignore God's prompting to "Exit right in 300 feet". In Luke 6:46, Jesus challenged his followers. "Why do you call me, 'Lord, Lord, and do not do what I say?"
Are you questioning, or even ignoring, God's call to "Exit right"? If you call Him, and believe Him to be Lord, your trust and obedience should become easier over time, with the best of results.
Today's Integrity Moment was courtesy of our guest author Matt Cline.
Timothy Keller's Every Good Endeavor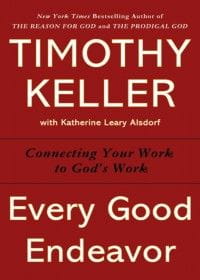 The Christian view of work—that we work to serve others, not ourselves—can provide the foundation of a thriving professional and balanced personal life. Keller shows how excellence, integrity, discipline, creativity, and passion in the workplace can help others and even be considered acts of worship—not just of self-interest. Purchase here.
"How well are you modeling Faith, Integrity, Relationships, and Excellence in your work? Find out by taking Integrity Resource Center's free FIRE Assessment!"
Contact Rick Boxx at www.integritymoments.org, and to learn more about Integrity Resource Center go to integrityresource.org.