Words Matter
By: Rick Boxx
February 12, 2013
In the opening scene of the movie, "Lincoln," President Lincoln is speaking with two black soldiers, who challenge him about their race's future. Then, two white soldiers approached the President, as well, and began talking about his Gettysburg Address.
Although neither had been at Gettysburg, one of these soldiers recites word for word the President's speech. When he pauses, the next soldier picks up where he left off. Finally, one of the black soldiers finishes the speech.
To my daughter, Megan, I whispered, "That's a wonderful example that words matter."
1 Peter 4:11 teaches, "If anyone speaks, he should do it as one speaking the very words of God."
Carefully selected words, from the heart of God, have the power to change lives and nations, just as Lincoln's Gettysburg Address did.
To have Rick Boxx speak at your next event or train your staff, visit www.integrityresource.org.
Timothy Keller's Every Good Endeavor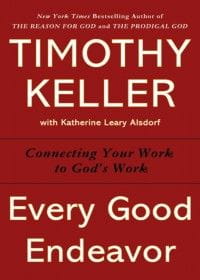 The Christian view of work—that we work to serve others, not ourselves—can provide the foundation of a thriving professional and balanced personal life. Keller shows how excellence, integrity, discipline, creativity, and passion in the workplace can help others and even be considered acts of worship—not just of self-interest. Purchase here.
"How well are you modeling Faith, Integrity, Relationships, and Excellence in your work? Find out by taking Integrity Resource Center's free FIRE Assessment!"
Contact Rick Boxx at www.integritymoments.org, and to learn more about Integrity Resource Center go to integrityresource.org.