Work's Spiritual Significance
By: Rick Boxx
December 30, 2014
When David Green, founder of Hobby Lobby, started his professional career he would call his mother when he would receive a promotion. His mother would typically say something like, "That's nice, David, but what are you doing for the Lord?"
For quite some time, David felt like the family misfit, because his family believed that David's work had no spiritual significance. Fortunately for the Kingdom, David eventually learned the truth about the value of his work in God's eyes.
In Exodus 31:6 God told Moses, "I have given ability to all the skilled workers to make everything I have commanded you."
Business skills come from God so that we can serve God. Don't let others rob you of the joy of using your God given abilities to His glory.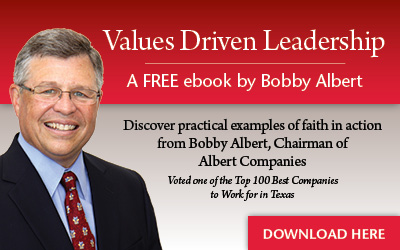 Learn more about Rick Boxx and Integrity Resource Center