A Lesson of Contentment
By: Rick Boxx
December 19, 2014
Matt was asked to speak about "contentment" and he knew exactly what he wanted to say. All that week, the Lord had been placing a strong message on his heart to share with the congregation.
Despite positive feedback after his talk, Matt had a feeling of "discontentment" on how he had communicated the message. Matt later realized that his message was actually a lesson for himself to be "content" with how God uses him in different situations and circumstances.
In Philippians 4:12, Paul, while facing imprisonment, said "I have learned the secret of being content in any and every situation …"
Our workplace efforts can also sometimes leave us feeling discontented. Despite our situations or circumstances, we can learn to be content, but only through Him who gives us the strength.
Today's "Integrity Moment" was adapted with permission from the writings of Matt Cline.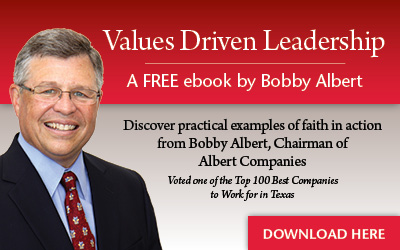 Learn more about Rick Boxx and Integrity Resource Center