Company Wide Generosity
By: Rick Boxx
December 31, 2013
December 31st is a day for many to wrap-up final sales orders to finish the year strong financially. Some businesses, however, for tax reasons, are giving away money on this day.
Art Barter, CEO of Datron World Communications, shared with our guests at our Fall lunch event that his company tithes 10% of their profits. Their staff participates in giving generously from this tithe to multiple causes worldwide.
In 1 Chronicles 29:14 King David says, "But who am I, and who are my people, that we should be able to give as generously as this? Everything comes from You, and we have given You only what comes from your hand."
God provided your company profits. It's not too late to get a tax deduction, and give generously, yet this year.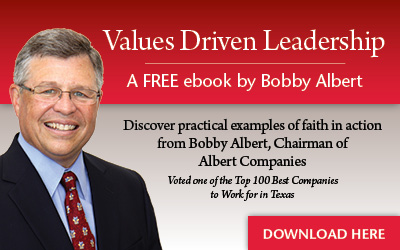 Learn more about Rick Boxx and Integrity Resource Center