Holding Suppliers Accountable
By: Rick Boxx
February 4, 2014
There have been occasions when I've contracted a job to a supplier or independent contractor who delivers a less than excellent product or service. My tendency is to give them lots of grace, rather than hold them accountable.
This is out of my own desire to avoid conflict. Over the years, however, I've learned that if I'm carrying out God's work, it needs to be completed with excellence! His mission should be more important than my desire to avoid conflict.
In Deuteronomy 12:32 God commanded the Israelites, "Whatever I command you, you shall be careful to do; you shall not add to nor take away from it."
When you're responsible for a project, be kind, but make sure it's done well, even holding others accountable. God will be pleased, as will you!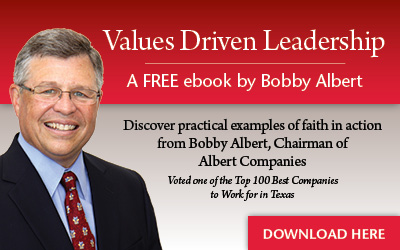 Learn more about Rick Boxx and Integrity Resource Center