Nehemiah's 5 Steps to Success-Part II
By: Rick Boxx
April 21, 2015
This week we're examining 5 steps Nehemiah took to rebuild Jerusalem's walls in an amazing 52 days! After he prayerfully assessed the situation his next step was to "Cast a Compelling Vision."
For 140 years, no one had revived the city of Jerusalem, and few likely believed it was possible, or necessary. Nehemiah, however, had a much bigger vision and he needed the locals to catch his vision for it to become reality.
In Nehemiah 2:17 Nehemiah said to the people, "You see the trouble we are in: Jerusalem lies in ruins, and its gates have been burned with fire. Come, let us rebuild the wall of Jerusalem, and we will no longer be in disgrace."
If you desire a team to follow you, casting a compelling vision for the future is crucial.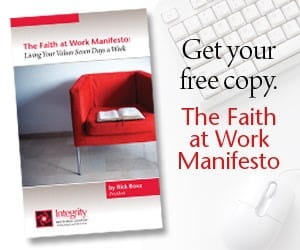 Learn more about Rick Boxx and Integrity Resource Center