Tax Cheat
By: Rick Boxx
April 12, 2013
Many people believe it's fine to lie to the Internal Revenue Service about their taxes and still maintain integrity.
When I was a commercial lender, I was meeting with a small business owner who, while handing over his tax returns as part of his loan application, said, "I sure hope you aren't making your loan decision based on those numbers. I make a lot more than I report to the IRS!"
He was not pleased when I said, "If the IRS can't trust you, why should I?"
Proverbs 11:3 teaches, "The integrity of the upright guides them, but the unfaithful are destroyed by their duplicity."
Truthfulness and honesty are not conditional upon who's on the other side of the transaction. Let your integrity remain unblemished, regardless of the other party.
To determine how well you are living your faith at work take our free FIRE assessment
Timothy Keller's Every Good Endeavor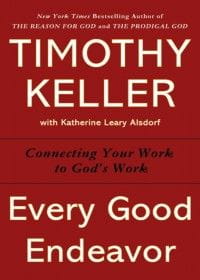 Bestselling author Timothy Keller shows how God calls each of us to express meaning and purpose through our work and careers. Purchase here.
"How well are you modeling Faith, Integrity, Relationships, and Excellence in your work? Find out by taking Integrity Resource Center's free FIRE Assessment!"
Contact Rick Boxx at www.integritymoments.org, and to learn more about Integrity Resource Center go to integrityresource.org.