Counting the Cost
By Rick Boxx
April 20, 2011
Lusting for cash, and his attractive schoolteacher, Kevin Arnold, the star of "Wonder Years" agrees to paint the teacher's house, even though he had no experience.
He compounded his problems by hiring the wrong people, paying them in advance, and seriously underestimating his costs. The end result was a job that lingered for weeks, lost him $200, and provided a memorable lesson.
Jesus said in Luke 14:28-29, "Suppose one of you wants to build a tower. Will he not first sit down and estimate the cost to see if he has enough money to complete it? For if he lays the foundation and is not able to finish it, everyone who sees it will ridicule him."
If you're beginning a new project, don't forget the importance of counting the cost.
To host Rick Boxx to speak to your staff, church, or at your next event visit www.integrityresource.org.
Do you desire to be a spiritual leader in your workplace? Regi Campbell tells you how in practical and effective ways in his book,
About My Father's Business
By Regi Campbell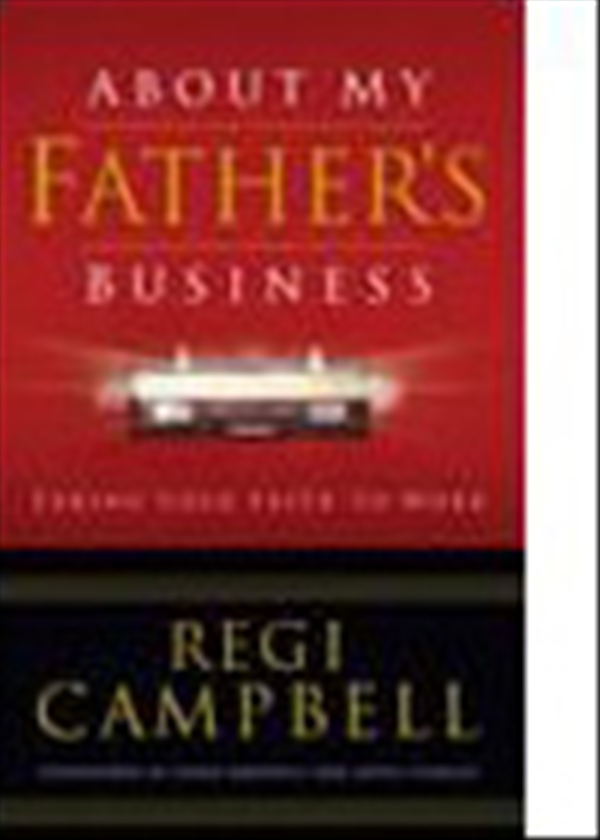 Buy this hardcover book today
For only $12!
Contact Rick Boxx at www.integritymoments.org, and to learn more about Integrity Resource Center go to integrityresource.org.