God's Gift to Us (Part 1)
For God did not send His Son into the world to condemn the world, but that the world through Him might be saved. —John 3:17
When you're a child, Christmas is all about receiving gifts. In December, your head is swimming with nothing but images of your favorite toys.
But the true message of Christmas is not the presents we give to one another. The true meaning is the gift that God gave to us, His Son Jesus Christ.
During the next two days, I want to point out to you three things about the gift God gave to us in that tiny manger in Bethlehem.
The first thing we want to realize about God's gift to us is that it came in simple wrapping. Some people will go to great lengths to wrap presents beautifully. But God'sgift came to us not in beautiful, ornate wrapping, but in a dirty manger found in a cold cave in a little-known town called Bethlehem.
That's the beauty of the Christmas event. Jesus took His place in a manger so that we might have a home in heaven. The Savior was not wrapped in satin sheets, but in common rags. There in a manger rested the greatest gift in the plainest of wrapping.
The second thing I want to point out about God's gift to us is that we don't deserve it. Consider this: God gave us the ultimate gift of His Son Jesus Christ while we were still sinning against Him (see Romans 5:8).
We did nothing whatsoever to merit or deserve His gift. That is the amazing truth of Christmas. Despite who we are, God sent His Son so "that whoever believes in Him should not perish but have everlasting life" (John 3:16).
With Christmas just days away, begin to prepare your heart for the celebration of the birth of our Savior. Meditate on the fact that Jesus was born to die so that we might live.
Summary sentence: The greatest gift in the plainest of wrapping was found in a manger!
Tags: Christmas, gifts
Copyright © 2011 by Harvest Ministries. All rights reserved.
Scripture taken from the New King James Version. Copyright © 1982 by Thomas Nelson, Inc. Used by permission. All rights reserved.
Through my daily devotions, we resolved to being there for you with relevant Bible teaching—wherever, whenever, and in whatever way you connect with us.
In a number of ways, it has been a lot like running a race. In fact, in exhorting you in the Christian life throughout the year, we were like your coach, encouraging you to "Keep going…You can run this race well…Hang in there…Stay with it."
This year we have run, not walked, through doors of opportunity into territory that we have never been in before. We have taken steps of faith to expand our reach and impact, and it has been exciting to see the Lord honor and bless this work.
But it is not enough to just start a race, or just run a portion of the course…we want to finish the race and finish it well.
As we come to the close of the year, I want to invite you to run with us to this finish line. Would you prayerfully consider supporting us financially in these last days of 2011? Let's cross the finish line together in a victorious ending to a fantastic year, which saw thousands of people come into the kingdom of God.
Called to the gospel,
Donate at harvest.org.
For more relevant and biblical teaching from Pastor Greg Laurie, go to www.harvest.org
and
Listen to Greg Laurie's daily broadcast on OnePlace.com.
Watch Greg Laurie's weekly television broadcast on LightSource.com.
SPECIAL OFFER
"Songs for Christmas"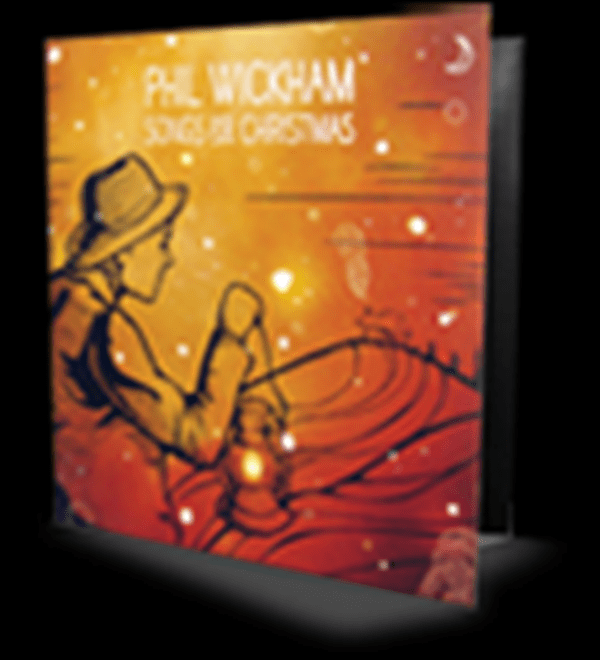 Each December, it has become one our traditions to bring to your attention a collection of songs that will help you worship the Lord throughout the Christmas season. This year, we have a special arrangement with our good friend Phil Wickham, who now sings the official theme song of A New Beginning, to make his Songs for Christmas CD available to friends like you.
So much of our annual support for preaching and teaching the Good News of Christ will come in this last month of the year…It is a critical time for our ministry. Thank you for your gift today!