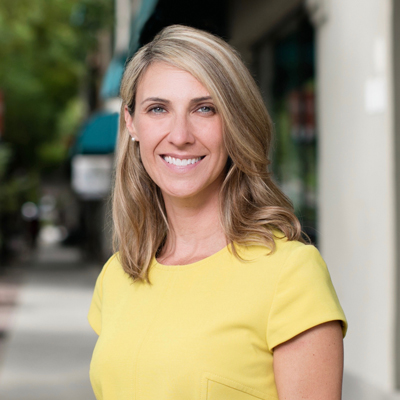 September 11, 2020
The Discomfort Zone
KELLY BARBREY
Lee en español
"Search me, God, and know my heart; test me and know my anxious thoughts. See if there is any offensive way in me, and lead me in the way everlasting." Psalm 139:23-24 (NIV)
I was getting ready to climb into bed after what felt like a pretty good day when I decided to check my email one last time. Scanning through the unread e-newsletters and discount promotions, one particular message caught my eye.
Clicking on it, my heart immediately dropped to my stomach. It pertained to a conversation I had with someone earlier that day — someone that I had unknowingly offended.
Wait, what? How did they get that from the conversation? Blood pressure rising, I immediately started typing a defensive response. I was going to "fix" this before the night was over. My finger hovered over the send button, but I hesitated.
Perhaps you have experienced the kind of misunderstanding I'm referring to. It feels like a sneak attack. You never meant any harm. You were just going about your day as you normally would when it hits you like a freight train: the call, text, voicemail, email or (worse!) in-person confrontation that you offended someone. Someone's feelings were hurt, and your integrity and motives have been questioned.
In those situations, I often feel the need to spring into overdrive immediately. I'm only half-listening to the other person as I formulate my defense.
I'm skimming over their email, already stringing together the words of my response as my blood runs hot from my shaky fingers to the tips of my ears.
How can I fix it right away? Who can I call to set the record straight? Who will vouch for me?
The thing is, we don't have to right the ship immediately. Sometimes God wants us to pray before we respond, listening to Him for guidance and allowing Him to cleanse us and remove the urge to clear our names. He knows our hearts, our intentions. I like to pray Psalm 139:23-24 when I'm tempted to reply rashly: "Search me, God, and know my heart; test me and know my anxious thoughts. See if there is any offensive way in me, and lead me in the way everlasting."
During the knee-jerk moments following a misunderstanding, perhaps composing a hasty email or spouting off defensive words can add fuel to an already-smoldering fire.
God is the perfect peacemaker, able to help us approach conflict with grace. Allow Him to soothe those defensive feelings so you can return to the situation with understanding and, when appropriate, reconciliation.
Perhaps in that particular exchange, you were right. But what if you weren't? Or, what if there is no right or wrong to the situation at all?
Feelings are often situated in a gray area. While unpleasant, it's okay to sit in a place of discomfort for a while because it's the only way we are going to grow in empathy and understanding.
Sometimes the best way to "fix it" is not to react immediately. And always, the best place to start is to go to the Lord. He will bring hardened feelings to your attention; embrace the discomfort of what may be found.
We are all imperfect people who are going to miss the mark from time to time. We will get things wrong and hurt others unintentionally.
Each set of circumstances is unique, but whether you are taking five minutes, overnight, or even longer to pray over the situation, you are sure to respond with a clearer head and better understanding of your own heart if you talk to the Lord first.
I'm so thankful I did not hit the "send" button after typing that emotional, late-night response, and my approach the next morning was rooted strongly in reflection and prayer.
Heavenly Father, it's so easy to mount my defenses and want to clear the air quickly after a misunderstanding. Help me turn to You first. Search my heart. Lead me to Your Truth. Show me how to approach conflict resolution in a prayerful way and forge closer relationships through open, honest and thoughtful communication. In Jesus' Name, Amen.
TRUTH FOR TODAY:
Romans 5:3-4, "Not only so, but we also glory in our sufferings, because we know that suffering produces perseverance; perseverance, character; and character, hope." (NIV)
Ephesians 4:2-3, "Be completely humble and gentle; be patient, bearing with one another in love. Make every effort to keep the unity of the Spirit through the bond of peace." (NIV)
RELATED RESOURCES:
We know today is a difficult day for many of our readers. We pray God speaks peace and comfort to you through His Word.
If you are looking for more encouragement, we'd like to invite you to listen to our Proverbs 31 Ministries Podcast. Every episode will feature a biblically based message from one of our staff members or friends of the ministry. Click here to listen to the most recent teaching and subscribe so you never miss an episode!
CONNECT:
Connect with Kelly Barbrey on Instagram.
REFLECT AND RESPOND:
Was there a specific time when reflection and prayer strengthened you in dealing with a conflict or accusation? Share your experience with us in the comments!
© 2020 by Kelly Barbrey. All rights reserved.
Proverbs 31 Ministries
P.O. Box 3189
Matthews, NC 28106
www.Proverbs31.org