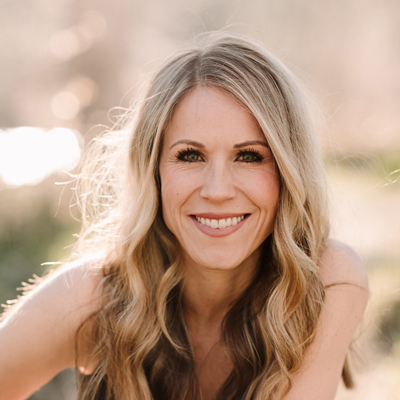 May 18, 2020
The Pause We All Need
CORRIE GERBATZ
Lee en español
"The heavens declare the glory of God; the skies proclaim the work of his hands. Day after day they pour forth speech; night after night they reveal knowledge." Psalm 19:1-2 (NIV)
It was another morning run on a familiar neighborhood loop. My plodding steps chipped away at the miles ahead as my jumbled mind attempted to sort and re-sort my growing list of to-do's. It was going to be a busy day.
If I don't go to the grocery store today, then I probably can't make it again until the weekend. Speaking of groceries, what am I going to make for dinner, and are we going to shovel it in our faces before or after baseball practice? I have Bible study homework to finish. The kids have schoolwork still waiting, and forget about the chores at home. I need to check in with my parents, and I need to schedule a sitter ASAP for later in the week.
I was already feeling behind in my day when I noticed my untied shoelaces. I needed to stop. Ugh! Breathlessly annoyed and sweaty, I dropped to my knees to tend to my laces. I double knotted those suckers for good measure and was about to take one last resting gulp of air when my eyes finally took notice of the landscape before me.
The sun's first rays illuminated the mountain peaks and set the slopes afire with colors beyond the expertise of any painter's palette. Hills below boasted of summer's first greens, and on the air was the aroma of promised blooms to come. I was completely mesmerized and marveled in the moment for one breath more as the praises in Psalm 19 leapt to the forefront of my mind:
"The heavens declare the glory of God; the skies proclaim the work of his hands. Day after day they pour forth speech; night after night they reveal knowledge" (Psalm 19:1-2).
Not only was creation ever praising the glory of God, but day and night, creation was on display reminding me to look up and do the same. But was I doing the same? The honest answer was I didn't know, and the truth of the words struck my heart with conviction.
When was the last time I paused to notice creation, let alone praise the One who created it all?
For weeks, my efforts had been consumed by activities and schedules within my calendar. There was no looking up. There was no pausing or praising. And my perspective over it all had become a bit nearsighted.
On my way back home, I continued to ponder my perspective, the act of praise and the importance of pausing. I went back to the Psalms to dig deeper, and there in the chapters I found David, the shepherd boy chosen to become king. Now David was a man who truly experienced the highs and lows of life. He knew seasons of great busyness, blessing and victory, and he also knew seasons of despair, grief and guilt. Yet through it all, David's heart was sustained by a right perspective in the Lord.
How did he do it? Well, I believe it's because David knew how to pause and praise well. Time and time again, David paused to take notice of the Lord's creation, and he praised the mighty work of the Lord's hands. This practice not only reminded David of his humble place within creation, but also God's authorship and authority over creation, his life and his circumstances.
Perspective matters.
The same Lord is over our lives and our circumstances. He's over my season of busyness. He's over your seasons of blessing, ongoing struggle, heartbreaking sorrow, financial strain, exciting unknowns or even the monotony of the mundane. He's over it all, and it is He, the Creator of heaven and earth, who holds us today. This, my friends, is a truth worth pausing to remember. This is a truth worthy of our praise. And this is a truth worth looking up for.
Dear Lord, You are our Lord, sovereign over all. I desire to praise You as creation does. Forgive me for the times I have become nearsighted in my own endeavors, and remind my heart to look upon You first today. In Jesus' Name, Amen.
TRUTH FOR TODAY:
Psalm 24:1, "The earth is the LORD's, and everything in it, the world, and all who live in it." (NIV)
Psalm 145:5-6, "They speak of the glorious splendor of your majesty — and I will meditate on your wonderful works. They tell of the power of your awesome works — and I will proclaim your great deeds." (NIV)
RELATED RESOURCES:
Sometimes it's easy to forget who we are in Christ. When the world, our circumstances and others threaten to label us as unknown or unloved, we can cling to the Truth of our identity in Christ. You are known and loved, dear friend. Our brand new Known & Loved T-shirt is now available! Based on Psalm 139:1-4, this comfy and stylish tee is a reminder of the gospel for you and everyone around you. Grab yours before they are gone!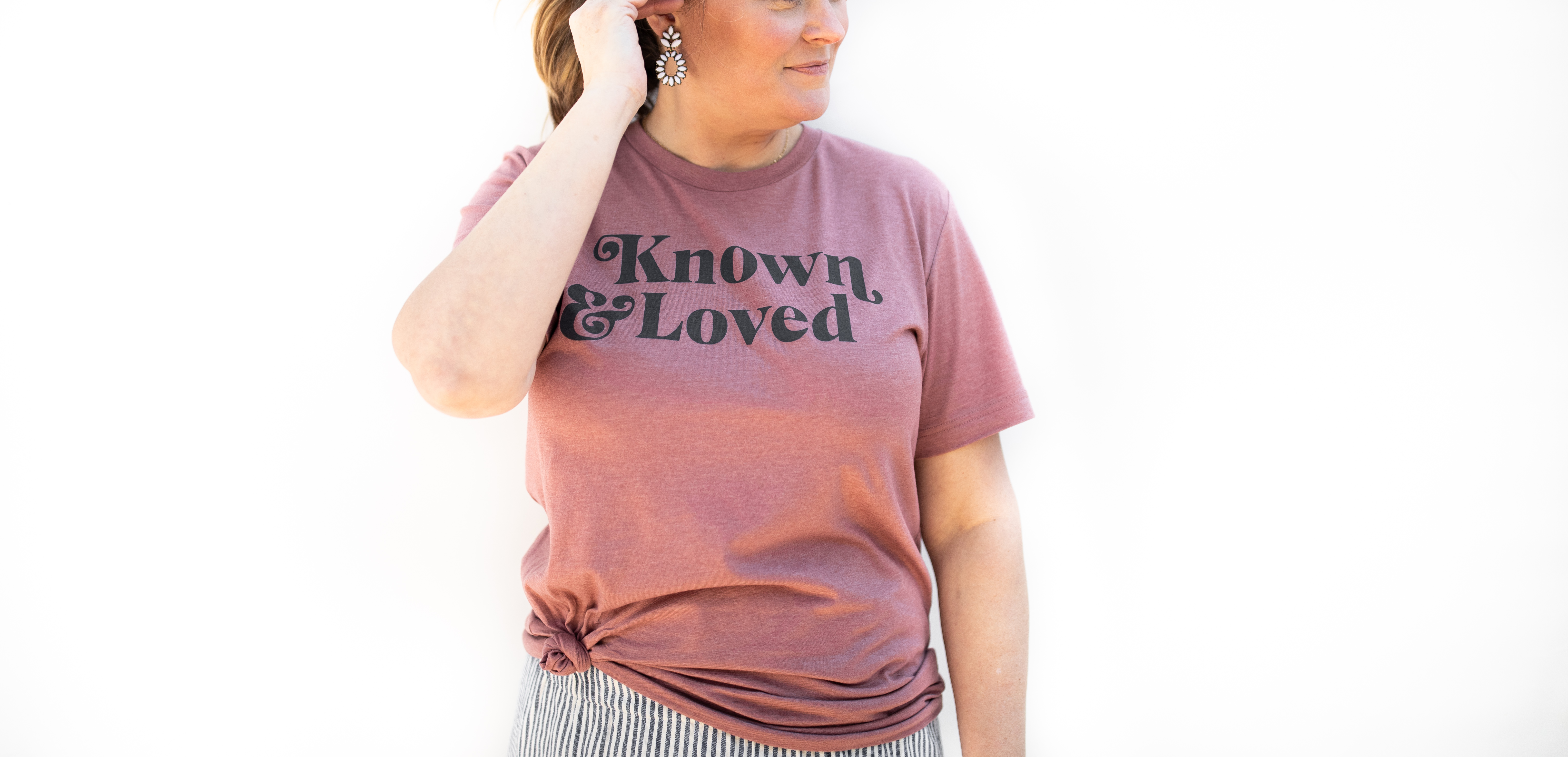 CONNECT:
Find out more about today's devotion author, Corrie Gerbatz, and connect with her on her website.
REFLECT AND RESPOND:
Take a few minutes today to intentionally pause and look out upon creation. Praise the Lord for who He is as you prayerfully consider the recent perspective of your own heart. Then connect with us in the comments!
© 2020 by Corrie Gerbatz. All rights reserved.
Proverbs 31 Ministries
P.O. Box 3189
Matthews, NC 28106
www.Proverbs31.org