Ed Young Television Devotional
Still Counting - Addition
Therefore go and make disciples of all nations, baptizing them in the name of the Father and of the Son and of the Holy Spirit  (Matthew 28:19).
The Bible is all about numbers. From the five smooth stones that David found in the creek to Jesus feeding the 5,000; numbers are apparent throughout Scripture. There is even an entire book of the Bible titled "Numbers."
Math is also all about numbers. Without numbers, we couldn't add, subtract or do any of those extensive trigonometry problems that we all love so much. But what's the relationship between numbers, math and God? Basically, math and numbers matter to God. And it all starts with the number one.
God works supernaturally through the church to add to his equation. He uses people like you and me to reach others and bring them into his family-one person at a time. God could easily snap his finger and have a church filled with thousands of people appear, but that is not how he works. It all goes back to the power of one.
This week, remember that math is important to God and that you are a major factor in his addition. God has added you and he wants to use you to help add more. But it's all about adding one at a time. You have to go out and find that one. Help add to his equation and invite someone to church with you. Show them that numbers do matter and that God is still counting-one life at a time.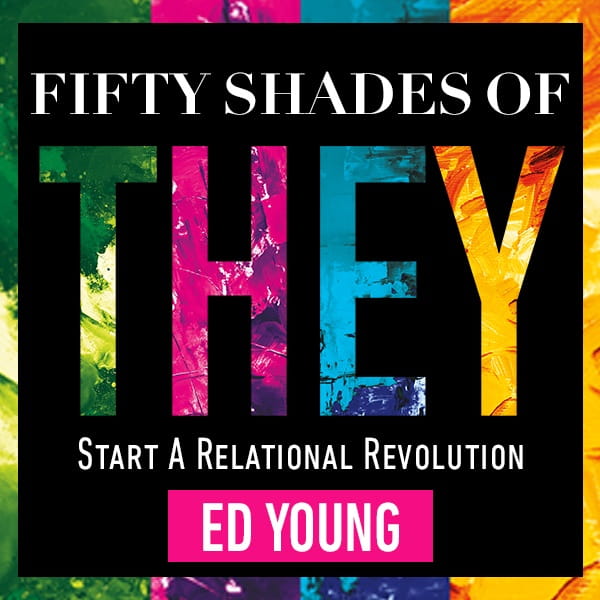 FIFTY SHADES OF THEY From New York Times Best-Selling Author Ed Young
Fifty Shades of They gives you fifty simple, yet profound insights that will help any relationship thrive, from friendships to business partnerships to marriages. Based on biblical standards and the teaching of Ed Young, this book is written for anyone who is looking to give new life to their relationships.
For more information about Ed Young Television please visit FellowshipChurch.com. Ed Young Television is also available on OnePlace.com and LightSource.com.