"No os conforméis a este mundo, sino transformaos por medio de la renovación de vuestro entendimiento, para que comprobéis cuál es la buena voluntad de Dios, agradable y perfecta"
Romanos 12:2 Reina Valera 1995
¿Ha notado usted alguna vez cómo de fácil se comienza a pensar como el resto del mundo? ¿Las Escrituras nos advierten contra ello, y aún así estamos sumergidos en ese modo de pensar y en la cultura casi 24/7 (24 horas al día, 7 días a la semana), ¿verdad? Por lo tanto nos encontramos pensando y diciendo cosas que simplemente no se alinean con la Palabra de Dios. Nuestros valores son profundamente afectados también.
Ahora bien, no hay nada incorrecto con la riqueza material SI ese es el objetivo de Dios para nosotros y la usamos en consecuencia. ¿Pero, y cuándo esto se hace nuestra búsqueda y objetivo? No es una cosa muy buena. ¿Sabemos eso, pero lo reflejan nuestras acciones? Sabemos también que Dios no honra el orgullo, pero busca la humildad y el desinterés. ¿Honramos a la gente basado en los mismos criterios? Y ah, ¿cómo sabemos que la vida no es sobre nosotros o hasta de lo qué pasa alrededor de nosotros en un mundo temporal…pero vivimos de tal manera como para modelar esa gran verdad?
Todo esto cayó en perspectiva para mí temprano el día de hoy cuando recibí lo que considero noticias fantásticas "mas allá de la luna". Ahora bien, cualquiera que me conoce espera que me sienta excitada si logro una buena revisión de mi libro, firmo otro contrato, consigo una gran invitación como presentadora en una conferencia, etc. Pero esta noticia de última hora sobrepasó toda competición. Averigüé que una mujer a quien he admirado por mucho tiempo y (hasta he basado uno de mis libros en su vida) ha sido liberada de la prisión después de cumplir una pena de 12 años por imprimir/distribuir literatura Cristiana en un país que no se le permite a nadie hacer eso sin el permiso del gobierno (que es casi imposible lograr).
Doce años. ¿Se puede usted imaginar? Doce años de separación de su familia y su casa y todo lo cómodo o familiar. Doce años de trabajos forzosos y condiciones ásperas. Aún doce años durante los cuales ella siguió sirviendo a Dios y permaneció fiel a su caminar con Él.
¿Poniendo las cosas en buena perspectiva? Absolutamente. Como Cristianos simplemente no podemos permitir que nosotros nos "conformemos" al modo de pensar del mundo, pero el único modo de evitar eso y "transformar" nuestro pensamiento es morar continuamente en las Escrituras, las únicas pautas sólidas y confiables para mantener la perspectiva apropiada. Personalmente, agradezco a una mujer valerosa en un país lejano por darme ese fresco recordatorio.
***
And do not be conformed to this world, but be transformed by the renewing of your mind, that you may prove what is that good and acceptable and perfect will of God (Romans 12:2, NKJV).
Have you ever noticed how easy it is to start thinking like the world? The Scriptures warn us against it, and yet we are immersed in that mindset and culture nearly 24/7, aren't we? As a result we find ourselves thinking and saying things that simply don't line up with God's Word. Our values are deeply affected as well.
Now there's nothing wrong with material wealth IF that's God purpose for us and we use it accordingly. But when it becomes our pursuit and purpose? Not such a good thing. We know that, but do our actions reflect it? We know too that God does not honor pride but seeks humility and selflessness. Do we honor people based on the same criteria? And oh, how we know that life isn't about us or even what happens around us in a temporal world…but do we live in such a way as to model that truth?
It all fell into perspective for me earlier today when I got what I consider "over the moon fantastic" news. Now anyone who knows me expects me to get excited if I get a good book review, sign another contract, get a great speaking gig, etc. But this news flash blew away all the competition. I found out that a woman I've long admired and been praying for (even based one of my books on her life) has been released from prison after serving a 12-year sentence for printing/distributing Christian literature in a country that does not permit anyone to do so without government permission (which is nearly impossible to get).
Twelve years. Can you imagine? Twelve years away from family and home and everything comfortable or familiar. Twelve years of hard labor and harsh conditions. Yet twelve years during which she continued to serve God and remained faithful to her walk with Him.
Putting things in proper perspective? Absolutely. As Christians we simply cannot allow ourselves to be "conformed" to the world's way of thinking, but the only way to avoid that and to "transform" our thinking is to continually dwell in the Scriptures, the only solid and reliable guidelines for maintaining proper perspective. Personally, I'm thanking a courageous woman in a faraway country for giving me this fresh reminder.
***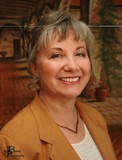 Kathi Macias, popular speaker and prolific author, is an Angel-award winning writer who has published nearly thirty books, including her latest releases, Mothers of the Bible Speak to Mothers of Today (New Hope Publishers) and My Son John (a novel from Sheaf House). Whether keyboarding her latest book, keynoting a conference, or riding on the back of her husband's Harley, Kathi "Easy Writer" Macias is a lady on a mission to communicate God's vision. Her insightful words—filled with passion, humor and soul nourishment—refresh audiences from all walks of life. Join Kathi as she hosts "Write the Vision" every Thursday from 6—7 p.m. (Pacific Time) via THE International Christian Network (www.theicn.com). To learn more about Kathi or to book her for your next event, visit www.KathiMacias.com. Spanish translations by Cynthia Alcantara ([email protected]).