"Acordaos de los presos, como si estuvierais presos con ellos; Y de los maltratados, como que también vosotros mismos estáis en el cuerpo"
Hebreos 13:3 RV
Es obvio que la susodicha advertencia para "recordar los prisioneros…y aquellos que son maltratados" reafirman a otros creyentes, ya que el versículo termina con "ustedes mismos están en el cuerpo TAMBIÉN" (énfasis añadido). Más a menudo, sin embargo, este versículo es usado para animar a creyentes a ministrar a los prisioneros, sin tener en cuenta la razón por la cual están entre las rejas o si ellos son Cristianos.
Es ciertamente un uso válido de este versículo, pero aún más es la aplicación a creyentes que están en la prisión y/o maltratados simplemente porque ellos son Cristianos. Y esto continúa en países alrededor de todo el mundo, cada día. Ese mismo enfoque es mi tema en mi serie contemporánea al presente, así como en mi novela histórica e independiente. Sin embargo, descubro una diferencia interesante en el modo que estos libros son recibidos. Aunque a las historias contemporáneas de Cristianos que sufren les aplauden unos, los otros me han dicho que ellos se sienten incómodos y desequilibrados leyendo sobre algo "tan deprimente que continua hoy en día." La novela histórica, por otra parte, tratando con el mismo tema en un contexto del tercer siglo, no parece evocar la misma respuesta incómoda. ¿Es ello porque pasó hace ya mucho y por lo tanto no nos llama para afrontar el hecho que la persecución de Cristianos sigue hoy y es un hecho, y a un precio mucho más alto que en ningún otro tiempo en la historia?
"Acordaos de los presos… y de los maltratados." Esto no es una sugerencia, pero mejor dicho una orden. ¡Mi siguiente serie tomará esa orden y a un paso más lejos — esta vez para incluir a aproximadamente los 27 millones de personas alrededor del mundo (incluso aquí mismo en Estados Unidos!) quiénes son esclavizados actualmente por traficantes humanos. Las Escrituras nos dicen que debemos "recordarlos" "como si estuviéramos encadenados junto con ellos." Debo admitir que si yo fuera físicamente esclavizada con ellos, de repente entendería otra advertencia bíblica para "orar sin cesar" (1 Tesalonicenses 5:17). Por lo tanto, no me atrevo a tomar Hebreos 13:3 como algo sin importancia sino como una orden de identificarme con aquellos que sufren.
Ayer mismo, sin embargo, Dios usó un encuentro aparentemente casual para ampliar mi visión un poco más lejos. Yo estaba en la ciudad haciendo unos recados cuando me fijé en una joven pareja sin hogar (viviendo en la calle) llamados Randy y Laurie. A ellos los he encontrado más antes y he orado con ellos, y cuando ellos me vieron corrieron hacia mí y me agradecieron por ser siempre tan amable con ellos. "La mayor parte de personas ni nos mirarán," explicaron ellos. "Pero usted nos tocó y oró con nosotros. Gracias."
Debo admitir que en otras ocasiones he apartado la vista para que no me moleste la necesidad de los demás, pero Dios dice "acordaos" como si yo también estuviera en la misma condición. Gracias, Randy y Laurie, por permitir a Dios que los haya usado a ustedes para recordarme que aquellos que son encadenados y maltratados también pueden incluir a la persona sin hogar que vive en la calle. ¿No da esto un nuevo sentido al viejo refrán que dice, "Allí pero por la gracia de Dios," no es así?
¿Se afiliará usted a mí en este día a recordar a aquellos en cadenas y aquellos que son maltratados y sufriendo alrededor del mundo (y tal vez aquí mismo en nuestra propia ciudad natal)? Ore sin cesar que Dios los consolará, protegerá, y rescatará, ya que nosotros mismos "estamos en el cuerpo junto a ellos también."
***
Remember the prisoners as if chained with them, and those who are mistreated, since you yourselves are in the body also.
Hebrews 13:3, NKJV
It's obvious that the above admonition to "remember the prisoners…and those who are mistreated" is referring to other believers, since the verse ends with "…you yourselves are in the body ALSO" (emphasis added). Most often, however, this verse is used to encourage believers to minister to prisoners, regardless of the reason they are behind bars or whether or not they are Christians.
That is certainly a valid use of this verse, but even more so is the application to believers who are in prison and/or mistreated simply because they are Christians. And that goes on in countries around the world, each and every day. That very focus is the theme in both my current contemporary series, as well as my stand-alone historical. I'm discovering an interesting difference in the way these books are received, however. Though the contemporary stories of suffering Christians are applauded by some, others have told me they're uncomfortable and disturbed by reading about something "so depressing going on today." The historical novel, on the other hand, though dealing with the same topic in a third-century context, doesn't seem to evoke the same uncomfortable response. Is it because it happened so long ago and therefore doesn't call us to face the fact that persecution of Christians continues today—in fact, at a much higher rate than at any other time in history?
"Remember the prisoners… and those who are mistreated." That's not a suggestion, but rather a command. My next series will take that command a step farther—this time to include the estimated 27 million people around the world (including right here in America!) who are currently enslaved by human traffickers. The Scriptures tell us that we are to "remember" them "as if chained with them." I must confess that if I were physically enslaved with them, I would suddenly understand another scriptural admonition to "pray without ceasing" (1 Thessalonians 5:17). Therefore, I dare not make light of Hebrews 13:3's command to identify with those who are suffering.
Yesterday, however, God used a seemingly accidental encounter to expand my vision a bit farther. I was in town running errands when I spotted a young homeless couple named Randy and Laurie. I've encountered and prayed with them before, and when they saw me they ran toward me and thanked me for always being so kind to them. "Most people won't even look at us," they explained. "But you touched us and prayed with us. Thank you."
I must confess that on other occasions I have averted my eyes so as not to be disturbed by someone's need, but God says to "remember" them as if I too were in their condition. Thank you, Randy and Laurie, for allowing God to use you to remind me that those who are chained and mistreated can also include the homeless. Sort of gives a whole new meaning to the old saying, "There but for the grace of God," doesn't it?
Will you join me in remembering those in chains and those who are mistreated and suffering around the world (and maybe right here in our own hometown) today? Pray without ceasing that God will comfort, protect, and rescue them, for we ourselves "are in the body also."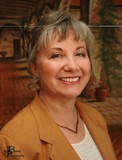 Kathi Macias, popular speaker and prolific author, is an Angel-award winning writer who has published nearly thirty books, including her latest releases, Mothers of the Bible Speak to Mothers of Today (New Hope Publishers) and My Son John (a novel from Sheaf House). Whether keyboarding her latest book, keynoting a conference, or riding on the back of her husband's Harley, Kathi "Easy Writer" Macias is a lady on a mission to communicate God's vision. Her insightful words—filled with passion, humor and soul nourishment—refresh audiences from all walks of life. Join Kathi as she hosts "Write the Vision" every Thursday from 6—7 p.m. (Pacific Time) via THE International Christian Network (www.theicn.com). To learn more about Kathi or to book her for your next event, visit www.KathiMacias.com. Spanish translations by Cynthia Alcantara ([email protected]).