"Pero esto te confieso: que, según el Caminoque ellos llaman herejía, así sirvo al Dios de mis padres; creo todas las cosas que en la Ley y en los Profetasestán escritas" (Hechos 24:14 RV).
Acabo de leer una historia sobre una evangelista de 14 años en Vietnam. Aunque amenazada varias veces por la policía, ella siguió enseñando y predicando y adorando al Dios verdadero en cada oportunidad que conseguía. Entonces un día la policía llevó a cabo su amenaza y la arrestó. Aunque detenida en la prisión durante más de un mes, durante el cual ella fue golpeada y torturada más allá de sus peores temores, ella ahora elogia a Dios por permitir que durante esa tragedia ella probara su fe l cual se hizo aún más fuerte.
"No tengas miedo," ella les dice a los demás. "Cree en el Señor, entonces recibirás la paz."
Esta joven y valiente evangelista no sólo fue capaz de confiar en Dios durante toda esta terrible experiencia, pero también fue capaz – así como el Apóstol Pablo - de negar todas las acusaciones falsas contra ella sin nunca negar su fe. Pablo abiertamente confesó su fe y declaró que si él fuera acusado de alabar a Dios "según el Camino," entonces él era culpable del cargo. Él no buscó un modo de expresar su confesión con palabras sutiles que podrían aliviar su castigo; la muchacha vietnamita no lo hizo tampoco. Aunque incapaces de mantenerse de pie bajo el sufrimiento extremo por medio de su propia fuerza, ellos confiaron en Aquel quien ha sufrido ya horrores inimaginables y sin embargo se ha levantado en victoria desde la tumba. Con aquel recordatorio glorioso como nuestro enfoque, todos nosotros podemos dar una valiente e intransigente confesión de nuestra fe, sin tener en cuenta las circunstancias o repercusiones posibles.
***
But this I confess to you, that according to the Way which they call a sect, so I worship the God of my fathers, believing all things which are written in the Law and in the Prophets (Acts 24:14, NKJV).
I just read a story about a 14-year-old evangelist in Vietnam. Though threatened several times by the police, she continued to teach and preach and worship the one true God every chance she got. Then one day the police followed through on their threat and arrested her. Though held in prison for more than a month, during which she was beaten and tortured beyond her worst fears, she now praises God for allowing that time to test her and allow her faith to go stronger.
"Don't be afraid," she tells others. "Believe in the Lord, then you will receive peace."
This courageous young evangelist was not only able to trust God to bring her through such an ordeal, but she was also able—much like the Apostle Paul—to deny all false accusations against her while never denying her faith. Paul openly confessed his faith and declared that if he stood accused of worshipping God "according to the Way," then he was guilty as charged. He didn't look for a way to couch his confession in subtle words that might ease his punishment; the Vietnamese girl didn't either. Though unable to stand under extreme suffering in their own strength, they relied on the One who had already suffered unimaginable horrors and yet risen in triumph from the grave. With that glorious reminder as our focus, may we all give a courageous and uncompromising confession of our faith, regardless of the circumstances or possible repercussions.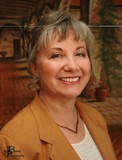 Kathi Macias, popular speaker and prolific author, is an Angel-award winning writer who has published nearly thirty books, including her latest releases, Mothers of the Bible Speak to Mothers of Today (New Hope Publishers) and My Son John (a novel from Sheaf House). Whether keyboarding her latest book, keynoting a conference, or riding on the back of her husband's Harley, Kathi "Easy Writer" Macias is a lady on a mission to communicate God's vision. Her insightful words—filled with passion, humor and soul nourishment—refresh audiences from all walks of life. Join Kathi as she hosts "Write the Vision" every Thursday from 6—7 p.m. (Pacific Time) via THE International Christian Network (www.theicn.com). To learn more about Kathi or to book her for your next event, visit www.KathiMacias.com. Spanish translations by Cynthia Alcantara ([email protected]).