"¿Acaso se complace Jehová tanto en los holocaustos y sacrificios como en la obediencia a las palabras de Jehová? Mejor es obedecer que sacrificar; prestar atención mejor es que la grasa de los carneros"
Samuel 15:22 RV
Obediencia. Es una palabra con la que hemos luchado desde que yo era una niña. Nadie sabía eso mejor que mis padres. Ponía el dedo del pie a través de cada línea que ellos ponían delante de mí — y yo casi siempre pagaba un precio por mi desobediencia. Pero a los 26 años me hice Christian. ¿Seguramente la desobediencia ya no sería un problema… ¿verdad?
Incorrecto. Todavía lucho con ello hasta este día, aunque sí sé que he progresado mucho — no porque soy fiel, pero porque Dios si lo es. He aprendido que esta "cosa de obediencia" es un proceso de toda la vida, y Dios está cometido a enseñarnos a caminar en ella.
Hay motivos para esto, uno de ellos siendo que cuando andamos en la obediencia, Dios hace cosas asombrosas por medio de nosotros. Yo solía pensar que esto era alguna clase de fórmula mágica: si yo obedecía a Dios, y Él me recompensaría con algo maravilloso. Incorrecto otra vez. (Supongo que he sido lenta en el entendimiento de este concepto porque, de alguna manera, todavía pienso que todo se trataba de mí. ¿Soy la única quién ha pensado eso alguna vez, ¿verdad?).
Y luego hace un par de días me encontré con el diario que mi mamá estaba usando justo antes de que ella muriera. Llenó tantos de ellos a través de los años, pero éste es sobre todo muy significativo, ya que me da una vislumbre a sus pensamientos y oraciones y su comunicación con Dios en sus últimos días en la tierra. La entrada final, en su inestable letra, lee, "la Obediencia es la palabra clave para los milagros. A veces nos sentimos provocados por Dios a hacer algo que no tiene sentido, pero si lo hacemos, esto se convierte en un milagro."
Wow. Mi mamá tenía 90 años cuando ella escribió esas palabras, y ella no tuvo ni idea como ellas me bendecirían después de que se fuera para siempre. Ahora los tengo en el cajón superior de mi escritorio, donde yo puedo sacarlos y leerlos a menudo — cada vez que me siento tentada poner el dedo de mi pie a través de la línea de Dios. ¿Necesito un milagro en mi vida, para mí o alguien más? La mayor parte del tiempo, así es. Y ahora sé cuál es la clave que sale a la vista para que el milagro se convierta en realidad: ser obediente de todos modos, a la pequeña voz dentro de nosotros mismos que nos promueve a obedecer Dios, si tiene sentido en ese momento o no. Dios, en Su fidelidad, llevará a cabo el resto.
***
"Has the LORD as great delight in burnt offerings and sacrifices, As in obeying the voice of the LORD? Behold, to obey is better than sacrifice"
1 Samuel 15:22, NKJV
Obedience. It's a word I've struggled with since I was a toddler. No one knew that better than my parents. I flopped my toe across every line they drew in front of me—and I nearly always paid a price for my disobedience. But at 26 I became a Christian. Surely disobedience wouldn't be a problem any longer…right?
Wrong. I still struggle with it to this day, though I know I've made a lot of progress—not because I'm faithful but because God is. I've learned this "obedience thing" is a lifelong process, and God is committed to teaching us how to walk in it.
There are reasons for that, one of them being that when we walk in obedience, God does amazing things through us. I used to think it was some sort of magical formula: I'd obey God, and He'd reward me with something wonderful. Wrong again. (I suppose I've been slow in understanding this concept because, somehow, I still think it's all about me. I'm the only one who's ever thought that, right?)
And then a couple of days ago I came across the journal my mom was using just before she died. She filled scores of them through the years, but this one is especially meaningful, as it gives me a glimpse into her thoughts and prayers, her communication with God in her last days on earth. The final entry, in her shaky handwriting, reads, "Obedience is the key word of miracles. Sometimes we feel prompted by God to do something that makes no sense, but if we do it, it becomes a miracle."
Wow. Mom was 90 years old when she penned those words, and she had no idea how they would bless me after she was gone. I now have them in the top drawer of my desk, where I can pull them out and read them often—each time I'm tempted to flop my toe across God's line. Do I need a miracle in my life, either for myself or someone else? Most of the time, I do. And now I know the key to seeing that miracle come to pass: be obedient to that still, small voice inside that prompts us to obey God, whether it makes sense at the moment or not. God, in His faithfulness, will accomplish the rest.
***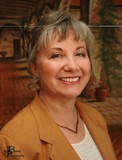 Kathi Macias, popular speaker and prolific author, is an Angel-award winning writer who has published nearly thirty books, including her latest releases, Mothers of the Bible Speak to Mothers of Today (New Hope Publishers) and My Son John (a novel from Sheaf House). Whether keyboarding her latest book, keynoting a conference, or riding on the back of her husband's Harley, Kathi "Easy Writer" Macias is a lady on a mission to communicate God's vision. Her insightful words—filled with passion, humor and soul nourishment—refresh audiences from all walks of life. Join Kathi as she hosts "Write the Vision" every Thursday from 6—7 p.m. (Pacific Time) via THE International Christian Network (www.theicn.com). To learn more about Kathi or to book her for your next event, visit www.KathiMacias.com. Spanish translations by Cynthia Alcantara ([email protected]).