"Por tanto, nosotros también, teniendo en derredor nuestro tan grande nube de testigos, despojémonos de todo peso y del pecado que nos asedia, y corramos con paciencia la carrera que tenemos por delante" (Hebreos 12:1 RV).
Ese gran capítulo en el libro de Hebreos 11, que a veces se refiere como "el Pasillo de la Fe," obtiene mucha atención — y es correcto. No sólo esos versos poderosos resumen las vidas de muchos que vivieron por su fe sino también aquellos que murieron por ella, lo cual creo que es algo que necesitamos recordar a menudo. Sin embargo, si nos detenemos allí perdemos la aplicación de esos grandes ejemplos de fe.
El capítulo 12 de Hebreos comienza con aquellas "famosas palabras que llaman a la acción," POR LO TANTO. Esas palabras atan los versículos anteriores a los que están por venir. ¡En otras palabras, tome esas palabras dinámicas que usted acaba de leer y haga algo con ellas! Hebreos 12:1 quiere que nosotros entendamos que todos aquellos que vivieron en la fe antes que nosotros no lo hicieron en vano. No sólo triunfaron en su propia fe, ya sea que ellos vivieron vidas victoriosas o sufrieron muertes heroicas, pero lo hicieron como ejemplos para nosotros. POR LO TANTO nosotros también debemos vivir y morir por la fe en Aquel que se fue antes de nosotros y ahora vive dentro de nosotros. Ese tipo de vida victoriosa, llenada por fe y muerte es personificada en las palabras "y corramos con paciencia la carrera que tenemos por delante." Cada uno de nosotros corre una carrera diferente, pero con la misma Meta a la vista — para cruzarse de este mundo temporal y roto a la presencia del Autor y el Acabador de nuestra fe, Jesucristo. Que se diga de nosotros, así como de esos héroes de la fe en Hebreos 11, que nosotros "terminamos bien," como corredores con paciencia y no como esprínteres que salen de las puertas a los sonidos de ovaciones de una muchedumbre, sólo para caernos cuando nos sentimos cansados o agotados o tentados.
Sólo Dios puede llevarnos sin peligro a la meta eterna, pero como los santos de la antigüedad, debemos comprometernos a terminar la carrera a cualquier costo.
***
Therefore we also, since we are surrounded by so great a cloud of witnesses, let us lay aside every weight, and the sin which so easily ensnares us, and let us run with endurance the race that is set before us (Hebrews 12:1, NKJV).
Hebrews 11, that great chapter sometimes referred to as the "Hall of Faith," gets a lot of attention—and rightfully so. Not only do those powerful verses summarize the lives of many who lived by their faith but also those who died for it, which I believe is something we needed to be reminded of often. However, if we stop there we miss the application of those great examples of faith.
Chapter 12 of Hebrews begins with that famous "call to action" word, THEREFORE. The word ties the previous verses to the ones that are to come. In other words, take those dynamic words you just read and do something with them! Hebrews 12:1 wants us to understand that all those who lived in faith before us did not do so in vain. Not only did they triumph in their own faith, whether they lived victorious lives or suffered heroic deaths, but they did so as examples for us. THEREFORE we too must live and die by faith in the One who went before us and now lives within us. That type of victorious, faith-filled life and death is epitomized by the words "let us run with endurance the race that is set before us." Each of us runs a different race but with the same Finish Line in sight—to cross from this temporal, broken world into the presence of the Author and Finisher of our faith, Jesus Christ. May it be said of us, as of those heroes of the faith in Hebrews 11, that we "finished well," as endurance runners and not as sprinters who break out of the gates to the sounds of a cheering crowd, only to drop out when we become tired or exhausted or tempted.
Only God can carry us safely to that eternal Finish Line, but like the saints of old, we must commit to finish the race at any cost.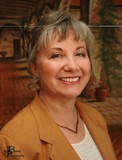 Kathi Macias, popular speaker and prolific author, is an Angel-award winning writer who has published nearly thirty books, including her latest releases, Mothers of the Bible Speak to Mothers of Today (New Hope Publishers) and My Son John (a novel from Sheaf House). Whether keyboarding her latest book, keynoting a conference, or riding on the back of her husband's Harley, Kathi "Easy Writer" Macias is a lady on a mission to communicate God's vision. Her insightful words—filled with passion, humor and soul nourishment—refresh audiences from all walks of life. Join Kathi as she hosts "Write the Vision" every Thursday from 6—7 p.m. (Pacific Time) via THE International Christian Network (www.theicn.com). To learn more about Kathi or to book her for your next event, visit www.KathiMacias.com. Spanish translations by Cynthia Alcantara ([email protected]).