"Oh hombre, él te ha declarado lo que es bueno, y qué pide Jehová de ti: solamente hacer justicia, y amar misericordia, y humillarte ante tu Dios"
(Miqueas 6:8 RV 1960).
A mí siempre me ha encantado este versículo, pero últimamente ha estado rodando mucho en mi corazón y en mi mente, removiendo pensamientos y sentimientos que yo no había considerado antes.
Primero, me he impresionado con las palabras al principio: "Él te ha declarado." ¿Ese es Dios quien nos habla, verdad? Él nos lo ha declarado. ¿Pero qué nos ha declarado… cómo lo hizo?
Él nos mostró que requiere tres cosas de nosotros: hacer justicia, amar misericordia, humillarnos ante Dios. Y, por supuesto, sabiendo que somos incapaces de realizar esas exigencias por medio de nuestro propio esfuerzo, Él envió a Su Hijo para modelar y vivir esas exigencias para nosotros.
Si usted considera la vida de Cristo como está representada en los evangelios, creo que usted puede encontrar que cada acto o hecho cabe en una de las tres categorías de las exigencias de Dios para nosotros. ¿No es asombroso? Otra prueba que Dios es justo y requiere el comportamiento justo de Sus hijos, pero también otra prueba que Él es misericordioso y proporciona un camino para que nosotros realicemos esas exigencias por otra parte imposibles.
La próxima vez que usted lea rapidamente los evangelios, lo desafío a considerar cada escena de la vida del Salvador y preguntarse cuál de las tres exigencias de Dios Jesús modela en esa escena. Creo que le dará una apreciación fresca de la vida asombrosa de nuestro querido Señor y Salvador durante el tiempo que Él anduvo en esta tierra.
***
He has shown you, O man, what is good;
And what does the Lordrequire of you
But to do justly,
To love mercy,
And to walk humbly with your God?
(Micah 6:8, NKJV
I've always loved this verse, but lately it's been rolling around in my heart and mind a lot, stirring up thoughts and feelings I hadn't considered before.
First, I've been impressed by the opening words: "He has shown you." That's God speaking to us, isn't it? He has shown us. But what has He shown us…and how did He do so?
He showed us that He requires three things of us: to do justly, to love mercy, to walk humbly with Him. And, of course, knowing that we are unable to fulfill those requirements on our own, He sent His Son to model and live those requirements for us.
If you consider the life of Christ as depicted in the gospels, I believe you can find that every act or deed falls into one of the three categories of God's requirements for us. Isn't that amazing? Another proof that God is righteous and requires righteous behavior from His children, but also another proof that He is merciful and provides a way for us to fulfill those otherwise impossible requirements.
The next time you read through the gospels, I challenge you to consider each scene of the Savior's life and ask yourself which of God's three requirements Jesus models in that scene. I believe it will give you a fresh appreciation for the amazing life of our beloved Lord and Savior during the time He walked this earth.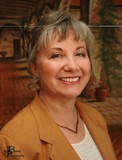 Kathi Macias, popular speaker and prolific author, is an Angel-award winning writer who has published nearly thirty books, including her latest releases, Mothers of the Bible Speak to Mothers of Today (New Hope Publishers) and My Son John (a novel from Sheaf House). Whether keyboarding her latest book, keynoting a conference, or riding on the back of her husband's Harley, Kathi "Easy Writer" Macias is a lady on a mission to communicate God's vision. Her insightful words—filled with passion, humor and soul nourishment—refresh audiences from all walks of life. Join Kathi as she hosts "Write the Vision" every Thursday from 6—7 p.m. (Pacific Time) via THE International Christian Network (www.theicn.com). To learn more about Kathi or to book her for your next event, visit www.KathiMacias.com. Spanish translations by Cynthia Alcantara ([email protected]).