Amados, no os sorprendáis del fuego de la prueba que os ha sobrevenido, como si alguna cosa extraña os aconteciera. (1 San Pedro 4:12 RV 1995).
En estas últimas semanas pasadas he oído a mucha gente decir que han llegado al final de sus fuerzas, se sienten azotados(as) con problemas y sufrimientos que parecen no terminar jamás. Ellos(as) sienten que no pueden soportar otro minuto más y hasta cuestionan y ponen en duda la fidelidad de Dios.
En el susodicho versículo, San Pedro trataba de ayudarnos a ver que como creyentes, los problemas no son la excepción, pero son mejor dicho la norma. Pertenecemos a Cristo, quien fue golpeado, torturado, y sacrificado; ¿deberíamos nosotros realmente esperar alguno menos?
Pero así lo hacemos, ¿no es cierto? Especialmente si vivimos en un país o cultura o en un tiempo cuando los Cristianos no son abiertamente perseguidos. Pero esto no significa que no seremos probados de otros modos, hasta tal punto de agotamiento, que nos preguntamos si podemos continuar otro día — otro minuto.
Los cristianos a lo largo de los siglos y hasta hoy en día en muchos países entienden estas pruebas bastante bien. Un cristiano chino, que había sufrido más allá de la resistencia humana y por lo tanto había aprendido a depender de Dios cuando todo lo demás se había perdido, dijo esto:
"Donde no hay ninguna cruz, no hay ninguna corona. Esta lección no puede ser aprendida por medio de libros, y los hombres no prueban por lo general este néctar. Esta vida rica no existe en un ambiente cómodo. Si las especias no son refinadas para convertirse en oleo, la fragancia del perfume no puede fluir hacia adelante; si las uvas no son aplastadas en la presa, no se convertirán el vino."
¿Te has aplastado(a) últimamente? No estás solo(a). No sólo otros cristianos realmente "sienten tu dolor" porque ellos también están en el proceso del refinamiento, pero el mismo Jesucristo soportó la tortura para que la fragancia de la nueva vida pudiera surgir para adelante por medio de nosotros.
Toma el valor en el versículo que le sigue al anterior: "Al contrario, gozaos por cuanto sois participantes de los padecimientos de Cristo, para que también en la revelación de su gloria os gocéis con gran alegría" (1 San Pedro 4:13 RV). Dios es fiel. Tus sufrimientos no son en vano. Tus lágrimas no caen desapercibidas. Él te traerá a un lugar donde excede el gozo y la alegría.
***
Beloved, do not think it strange concerning the fiery trial which is to try you, as though some strange thing happened to you (1 Peter 4:12, NKJV).
In the past few weeks I've heard from people who are at the end of their rope, beaten down with trials and suffering that seem to have no end. They feel they cannot endure another minute and even find themselves questioning God and His faithfulness.
In the above verse, Peter was trying to help us see that as believers, trials are not the exception but rather the norm. We belong to Christ, who was beaten, tortured, and killed; should we truly expect any less?
But we do, don't we? Particularly if we live in a country or culture or time when Christians aren't openly persecuted. But that doesn't mean we won't be tried in other ways, indeed to the point of exhaustion, where we question if we can go on another day—another minute.
Christians throughout the centuries and even today in many countries understand these fiery trials only too well. One Chinese Christian, who had suffered beyond human endurance and therefore had learned to depend on God when all else was lost, said this:
"Where there is no cross, there is no crown. This lesson cannot be learned from books, and men do not usually taste this sweetness. This rich life does not exist in a comfortable environment. If the spices are not refined to become oil, the fragrance of the perfume cannot flow forth; if the grapes are not crushed in the vat, they will not become wine."
Feeling crushed lately? You are not alone. Not only do other Christians truly "feel your pain" because they too are in the refining process, but Jesus Christ Himself endured the crushing so the fragrance of new life could burst forth in us.
Take courage in the verse that follows the one above: "rejoice to the extent that you partake of Christ's sufferings, that when His glory is revealed, you may also be glad with exceeding joy" (1 Peter 4:13, NKJV). God is faithful. Your sufferings are not in vain. Your tears do not fall unnoticed. He will bring you to the place of exceeding joy.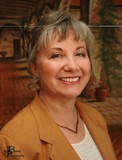 Kathi Macias, popular speaker and prolific author, is an Angel-award winning writer who has published nearly thirty books, including her latest releases, Mothers of the Bible Speak to Mothers of Today (New Hope Publishers) and My Son John (a novel from Sheaf House). Whether keyboarding her latest book, keynoting a conference, or riding on the back of her husband's Harley, Kathi "Easy Writer" Macias is a lady on a mission to communicate God's vision. Her insightful words—filled with passion, humor and soul nourishment—refresh audiences from all walks of life. Join Kathi as she hosts "Write the Vision" every Thursday from 6—7 p.m. (Pacific Time) via THE International Christian Network (www.theicn.com). To learn more about Kathi or to book her for your next event, visit www.KathiMacias.com. Spanish translations by Cynthia Alcantara ([email protected]).