"Bendice, alma mía, a Jehová,
y no olvides ninguno de sus beneficios."
Salmo 103:2 RV
El décimo aniversario de 9/11 ha venido y se ha ido, acompañado por muchos servicios conmemorativos, especiales de TV, agitación de la bandera, y lágrimas. Hemos oído las historias de heroísmo en medio de la pérdida, hemos sido recordados de las muertes trágicas que muchos sufrieron, y hemos reexaminado nuestras propias vidas y prioridades en la luz de un acontecimiento tan sombrío y monumental.
Es natural para nosotros recordar acontecimientos importantes en nuestras vidas, tanto buenos como malos, o individualmente o como una nación. Celebramos cumpleaños y aniversarios de boda, y nos afligimos por los acontecimientos de otro año ya que un ser amado murió. Pero Dios nos llama a la conmemoración de Él, de Su bondad y piedad hacia nosotros, de los beneficios innumerables que Él ha otorgado sobre un pueblo a menudo desagradecido.
El salmista reconoció la importancia de recordar los beneficios de Dios y Sus bendiciones. Él hasta le habló a su alma y mandó que ello bendijera a Dios y prometió nunca olvidar su bondad. Este es un gran versículo - un gran capítulo,— para nosotros repetir y considerar a menudo. El salmista pone en lista muchos de los beneficios de Dios hacia nosotros, incluso el perdón del pecado, la sanidad de enfermedades, la redención, la bondad, la honradez y la justicia. Es relativamente fácil estar agradecidos con Dios por todos estos regalos inmerecidos cuándo las cosas van bien, ¿pero y en los otros tiempos?
Enfermedad, pobreza, traición, muerte — todos pueden entrar en nuestras vidas cuando menos lo esperamos. ¿Qué mejor tiempo para recordar los beneficios de Dios hacia nosotros? ¿Qué mejor tiempo para ejercer la fe verdadera y agradecer al Señor por Sus muchas bendiciones?
Ya que todo esté color de rosa para usted por ahora, o usted está en el fondo del hoyo y alguien le echa tierra por encima, por qué no pararse y pasar unos momentos agradeciéndole a Dios por Sus muchos beneficios? Yo, de mi parte, planeo hacerlo una práctica diaria.
***
Bless the LORD, O my soul,
And forget not all His benefits.
Psalm 103:2, NKJV
The tenth anniversary of 9/11 has come and gone, accompanied by many memorial services, TV specials, flag waving, and tears. We've heard stories of heroism in the midst of loss, been reminded of the tragic deaths that so many suffered, and re-examined our own lives and priorities in light of such a somber and monumental event.
It's natural for us to remember major happenings in our lives, both good and bad, whether individually or as a nation. We celebrate birthdays and wedding anniversaries, and mourn the markers of another year since a loved one died. But God calls us into remembrance of Him, of His goodness and mercy toward us, of the countless benefits He has bestowed upon undeserving and often ungrateful people.
The psalmist recognized the importance of remembering God's benefits and blessings. He even spoke to his soul and commanded it to bless God and never to forget His goodness. This is a great verse—a great chapter, for that matter—for us to repeat and consider often. The psalmist lists many of God's benefits toward us, including forgiveness of sin, healing of diseases, redemption, loving-kindness, righteousness and justice. It's relatively easy to be grateful to God for all these undeserved gifts when things are going well, but what about the other times? Sickness, poverty, betrayal, death—all can enter our lives when we least expect them. What better time to recall God's benefits toward us? What better time to exercise true faith and thank the Lord for His many blessings?
Whether everything's coming up roses for you right now, or you're at the bottom of the pit and someone's tossing dirt in on top of you, why not stop and spend a few moments thanking God for His many benefits? I, for one, plan to make it a daily practice.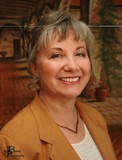 Kathi Macias, popular speaker and prolific author, is an Angel-award winning writer who has published nearly thirty books, including her latest releases, Mothers of the Bible Speak to Mothers of Today (New Hope Publishers) and My Son John (a novel from Sheaf House). Whether keyboarding her latest book, keynoting a conference, or riding on the back of her husband's Harley, Kathi "Easy Writer" Macias is a lady on a mission to communicate God's vision. Her insightful words—filled with passion, humor and soul nourishment—refresh audiences from all walks of life. Join Kathi as she hosts "Write the Vision" every Thursday from 6—7 p.m. (Pacific Time) via THE International Christian Network (www.theicn.com). To learn more about Kathi or to book her for your next event, visit www.KathiMacias.com. Spanish translations by Cynthia Alcantara ([email protected]).