"Ni yo te condeno; vete, y no peques más" (San Juan 8:11 RV 1960).
La historia de cómo Jesús perdonó a la mujer agarrada en adulterio es absolutamente un versículo favorito para muchos de nosotros. Amamos que el Salvador era misericordioso y compasivo, hasta quitar el enfoque de la mujer y ponerlo en sus acusadores auto-justificadores. Pero concentrarse en la carencia de condena del Señor a la exclusión de Su advertencia de "no peques más" es malinterpretar la verdad y el poder de Sus palabras.
Hace solo unas décadas me encontré con un libro popular titulado Yo estoy Bien, Tú Estás Bien, y esto hizo preocuparme porque el libro se vendía como loco y los lectores daban alabanzas a las virtudes de su mensaje – acerca de cualquier cosa va bien. Algunos años después tuve el privilegio de trabajar en el manuscrito de Josh McDowell para su libro La Nueva Tolerancia, en el cual él advierte a la iglesia no involucrarse en ese tipo de mantra de "Yo estoy bien, Tú estas bien". Josh correctamente predijo que nuestra sociedad estaba ya en su camino a hacer de la tolerancia la virtud número uno y la intolerancia el pecado más grave. Ahora vivimos en esa cultura, donde el versículo más citado (y mal empleado) en la Biblia es "No juzguéis, para que no seáis juzgados." (San Mateo 7:1, RV 1960). Aunque es cierto que no debemos juzgar a los demás basados en nuestras propias opiniones o valores personales, tampoco debemos desechar las verdades absolutas de la Palabra de Dios por miedo de ser considerados intolerantes.
Las Escrituras están claras que el homicidio, robo, mentira, adulterio, y otros comportamientos al contrario del carácter de Cristo son absolutamente equivocados. Punto. No porque nosotros lo decimos, sino porque Dios lo dice. Proclamar Su Palabra no es juzgar; es solamente creer que lo que Él dice es Verdadero porque, después de todo, Él es la Verdad, y Dios no puede contradecir Su propia naturaleza y decir una mentira.
Las Escrituras también nos instruyen a "[decir] la verdad con amor" (Efesios 4:15, RV 1960). Ciertamente tenemos que proclamar la verdad de Dios con un corazón de amor, deseando ver a la gente salvada y sana y liberada, porque la verdad sin amor causa un daño terrible a los oyentes. Sin embargo, el amor sin la verdad se convierte en una licencia que permite que la gente permanezca en su pecado y siga en su separación de Dios.
Y es por eso que Jesús tan claramente le dijo a la mujer agarrada en adulterio, "Ni yo te condeno; vete, y no peques más." Él le aseguró que ella no tenía que vivir bajo la condena, pero Él también la reprendió para que cambiara sus caminos. "No peques más," le advirtió, ya que si ella realmente entendiera Su mensaje y recibiera Su perdón, su vida sería marcada por el arrepentimiento, daría "una media vuelta" de su caminar anterior lejos de Dios a una directamente desde Su corazón, una vida personificada por un deseo de complacer a su Señor y rechazar una vida de pecado.
Por supuesto que nosotros podemos abstenernos de imponer nuestras opiniones y valores personales en los demás, pero amemos también lo suficiente para decir la verdad de la Palabra de Dios para que otros puedan darle la espalda al pecado y entrar a la vida eterna.
"Neither do I condemn you; go andsin no more" (John 8:11, NKJV).
The story of how Jesus forgave the woman caught in adultery is an all-time favorite for many of us. We love that the Savior was merciful and compassionate, even turning the spotlight from the woman to her self-righteous accusers. But to focus on the Lord's lack of condemnation to the exclusion of His admonition to "sin no more" is to misrepresent the truth and power of His words.
A few decades ago I came across a popular book titled I'm Okay, You're Okay, and it struck a chord of concern in me because the book was selling like crazy and readers were extolling the virtues of its anything-goes message. Some years later I had the privilege of working on Josh McDowell's manuscript for his book The New Tolerance, in which he cautioned the Church not to get caught up in the world's ever-increasing love affair with that "I'm okay, you're okay" type of mantra. Josh rightly predicted that our society was well on its way to making tolerance the number-one virtue and intolerance the gravest sin. We now live in that culture, where the most oft-quoted (and misused) verse in the Bible is "Judge not, that you be not judged" (Matthew 7:1, NKJV). Though it is true we are not to judge others based on our own opinions or personal values, neither are we to toss out the absolutes of God's Word in fear of being considered intolerant.
The Scriptures are clear that murder, stealing, lying, adultery, and other behaviors contrary to the character of Christ are absolutely wrong. Period. Not because we say so but because God says so. To proclaim His Word is not judging; it is simply believing that what He says is True because, after all, He is Truth, and God cannot contradict His own nature and tell a lie.
The Scriptures also instruct us to "[speak] the truth in love" (Ephesians 4:15, NKJV). Certainly we need to proclaim God's truth from a heart of love, desiring to see people saved and healed and set free, for truth without love causes terrible damage to the hearers. However, love without truth becomes license and allows people to remain in their sin and continue in their separation from God.
And that is why Jesus so clearly said to the woman caught in adultery, "Neither do I condemn you; go and sin no more." He assured her that she did not have to live under condemnation, but He also admonished her to change her ways. "Sin no more," He warned her, for if she truly understood His message and received His forgiveness, her life would be marked by repentance, an "about-face" from her previous walk away from God to one heading straight for His heart, a life epitomized by a desire to please her Lord and reject a life of sin.
By all means may we refrain from imposing our opinions and personal values on others, but may we also love enough to speak the truth of God's Word so others can turn from sin and enter into eternal life.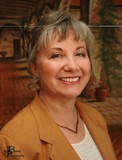 Kathi Macias, popular speaker and prolific author, is an Angel-award winning writer who has published nearly thirty books, including her latest releases, Mothers of the Bible Speak to Mothers of Today (New Hope Publishers) and My Son John (a novel from Sheaf House). Whether keyboarding her latest book, keynoting a conference, or riding on the back of her husband's Harley, Kathi "Easy Writer" Macias is a lady on a mission to communicate God's vision. Her insightful words—filled with passion, humor and soul nourishment—refresh audiences from all walks of life. Join Kathi as she hosts "Write the Vision" every Thursday from 6—7 p.m. (Pacific Time) via THE International Christian Network (www.theicn.com). To learn more about Kathi or to book her for your next event, visit www.KathiMacias.com. Spanish translations by Cynthia Alcantara ([email protected]).