Acordaos de los presos, como si estuvierais presos juntamente con ellos; y de los maltratados, como si vosotros estuvierais en su mismo cuerpo. (Hebreos 13:3 RV).
La sangre de otro mártir ha regado la Iglesia. La verdad es que los mártires Cristianos anónimos mueren diariamente alrededor del mundo, pero este en particular hizo las noticias. ¿Por qué? Porque él era el Ministro de Minorías en Paquistán, y el único Cristiano en el gabinete del gobierno de Paquistán.
Shahbaz Bhatti fue matado a tiros por pistoleros que pusieron una emboscada a su coche en pleno día en la capital paquistaní de Islamabad. Aunque esto sea una tragedia desde muchos puntos de vista, no era inesperado. Bhatti había estado recibiendo amenazas de muerte durante algún tiempo debido a su empuje para reformar las estrictas leyes de blasfemia que se alimentaron de la minoría Cristiana.
Aunque sabemos que este querido hermano está ahora con su Señor y por lo tanto lo que parece ser una tragedia es realmente una victoria, también debemos realizar que cuando otro nombre es añadido a la larga lista por siglos de mártires Cristianos, algo es requerido de nosotros como creyentes del mismo tipo. Hebreos 13:3 nos reprende a "recordar a los presos como si estuviéramos encadenados con ellos" porque nosotros mismos "estamos en su mismo cuerpo." Esta frase deja claro que los presos aquí referidos son presos Cristianos, golpeados, y hasta matados por su fe. Somos parte del mismo cuerpo con ellos — el Cuerpo de Cristo. Ellos son la gente con quien pasaremos la eternidad, nuestros hermanos y hermanas para siempre. Y la escritura nos dice "Acordaos."
Esto no debe ser un pensamiento que pasa a la ligera o una oración de "bendecir" poco entusiasta. Nosotros debemos interceder y llorar por y apoyar a esta gente querida como si estuviéramos sentados exactamente al lado de ellos en la prisión, encadenados con ellos y sufriendo como ellos, ahora mismo. ¿Y si Shahbaz Bhatti hubiera sido nuestro propio hijo o padre, cónyuge o hermano? Aunque nos alegraríamos de que él esté ahora con su Salvador, nos apenaríamos de que aún así otra voz haya sido silenciada.
¿Qué podemos hacer, ahora que él se ha ido? Aunque Shahbaz ya no pueda proclamar el amor y la verdad de Jesucristo aquí en la tierra, podemos hablar por él — y por todos los demás quiénes se han ido delante de él, derramando su sangre en vez de comprometer el sacrificio en el Calvario. Que este nuevo nombre que se ha aumentado al grupo de mártires encienda una pasión en nosotros para proclamar el evangelio a toda costa, cuando "recordamos" aquellos que con mucho gusto dan sus vidas para seguirlo a Él.
***
Remember the prisoners as if chained with them, and those who are mistreated,
since you yourselves are in the body also (Hebrews 13:3, NKJV).
The blood of another martyr has watered the Church. True, anonymous Christian martyrs die daily around the world, but this particular one made the news. Why? Because he was the Pakistan Minorities Minister, the only Christian on the Pakistan government's cabinet.
Shahbaz Bhatti was shot dead by gunmen who ambushed his car in broad daylight in the Pakistani capital of Islamabad. Though this is a tragedy in many ways, it was not unexpected. Bhatti had been receiving death threats for some time because of his push to reform the strict blasphemy laws that preyed on the Christian minority.
Though we know this beloved brother is now with his Lord and therefore what appears to be a tragedy is truly a victory, we must also realize that when another name is added to the centuries-long list of Christian martyrs, something is required of us as fellow believers. Hebrews 13:3 admonishes us to "remember the prisoners as if chained with them" because we ourselves "are in the body also." This phrase makes it clear that the prisoners referred to here are Christians imprisoned, beaten, and even killed for their faith. We are part of the same body with them—the Body of Christ. These are the people with whom we will spend eternity, our forever brothers and sisters. And the scripture tells us to "remember them."
This is not to be some sort of passing thought or a halfhearted "bless them" prayer. We are to intercede and weep for and support these beloved people as if we were sitting right next to them in prison, chained to them and suffering as they are, even now. What if Shahbaz Bhatti had been our own child or father, spouse or brother? Though we would still rejoice that he is now with his Savior, we would grieve that yet another voice has been silenced.
What can we do, now that he is gone? Though Shahbaz can no longer proclaim the love and truth of Jesus Christ here on earth, we can speak for him—and for all the others who have gone ahead of him, shedding their blood rather than compromising the sacrifice at Calvary. May this new name added to the roll of martyrs ignite a passion in us to proclaim the gospel at any price, as we "remember" those who willingly lay down their lives to follow Him.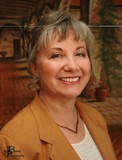 Kathi Macias, popular speaker and prolific author, is an Angel-award winning writer who has published nearly thirty books, including her latest releases, Mothers of the Bible Speak to Mothers of Today (New Hope Publishers) and My Son John (a novel from Sheaf House). Whether keyboarding her latest book, keynoting a conference, or riding on the back of her husband's Harley, Kathi "Easy Writer" Macias is a lady on a mission to communicate God's vision. Her insightful words—filled with passion, humor and soul nourishment—refresh audiences from all walks of life. Join Kathi as she hosts "Write the Vision" every Thursday from 6—7 p.m. (Pacific Time) via THE International Christian Network (www.theicn.com). To learn more about Kathi or to book her for your next event, visit www.KathiMacias.com. Spanish translations by Cynthia Alcantara ([email protected]).