Entonces Nadab y Abiú… tomaron cada uno su incensario, y pusieron en ellos fuego, sobre el cual pusieron incienso, y ofrecieron delante de Jehová fuego extraño, que él nunca les mandó.2 Y salió fuego de delante de Jehová y los quemó, y murieron delante de Jehová.
(Levítico 10: 1-2 RV 1960)
Entonces Nadab y Abiú eran hijos de Arón, el sumo sacerdote recién designado del Israel recientemente redimido. Como ellos estaban en la línea sacerdotal directa, ellos podrían haber tenido un futuro glorioso sirviendo a la gente de Dios. En cambio sus vidas fueron cortadas - quemados a muerte por el fuego del Señor porque ofrecieron "fuego profano" (algunas versiones lo llaman "fuego extraño") como un acto de adoración.
¿Suena áspero? En los tiempos del Antiguo Testamento, rapidez y castigo a veces mortal era bastante habitual como pago por la desobediencia. ¿Pero hoy? Hablando por mí, si Dios todavía tratara con la desobediencia ahora como lo hizo entonces, yo ya habría sido un bicho crujiente desde hace mucho.
De todos modos, la lección es poderosa, y no sólo debido a su horrible resultado. La clave al entendimiento de esta lección es la palabra al comienzo del versículo uno: "Entonces". Mirando hacia atrás un par de capítulos, vemos que Dios había presentado claramente Sus exigencias para la adoración. Nadab y Abiú sabían exactamente lo que Dios requería de ellos como sacerdotes, y aún así ellos desobedecieron y ofrecieron un sacrificio de su propia elección. ¿No fue muy diferente en el Huerto del Edén, cuando Dios rechazó el ofrecimiento de Caín y aceptó el de Abel? Caín trabajaba la tierra, entonces él ofreció - el fruto del producto de su trabajo en los campos - como un sacrificio por el pecado. Abel era el encargado de las manadas de los animales y trajo un ofrecimiento de animal. ¿Por qué aceptó Dios el ofrecimiento de Abel y no el de Caín? ¿Le gustaban a Él los pastores de animales más que los agricultores?
De ninguna manera. La cuestión no era que la oferta representaba el tipo de trabajo que ellos hacían y que a Dios le gustó el trabajo de Abel mejor; la cuestión era el "Entonces" de todo esto. Dios había mostrado claramente lo que Él requería como una oferta de sacrificio para la adoración: el derramamiento de sangre. Cuando Adán y Eva pecaron en el Huerto del Edén, el mismo Dios proporcionó el sacrificio necesario sacrificando animales y usando sus pieles para cubrir la desnudez de Adán y Eva. Sin duda Caín y Abel habían oído la historia de sus padres, muchas veces, y sabían completa y claramente que para que su sacrificio fuera aceptable para Dios, eso debía incluir el derramamiento de sangre. Abel obedeció aquella exigencia; Caín no lo hizo. Y sabemos que las cosas no le fueron bien a Caín después de eso.
Ahora Dios nos ha mostrado a nosotros - claramente y desde muchos puntos de vista — pero más expresamente por medio de la vida, muerte, y resurrección de Cristo — lo que es requerido de nosotros en la forma de sacrificio. No nos atrevamos a tratar de acercarnos a Dios por nuestros propios esfuerzos, ofreciéndole a Él "fuego extraño" o "profano" y esperar no ser quemados. En una cultura que ofrece la diversidad y la tolerancia, debemos mantenernos firmes en lo que se refiere a Jesús siendo el Camino, la Verdad, y la Vida, ya que nadie viene al Padre excepto por medio de Él. Ningún otro sacrificio es aceptable.
Then Nadab and Abihu…each took his censer and put fire in it, put incense on it, and offered profane fire before the Lord, which He had not commanded them. So fire went out from the Lord and devoured them, and they died before the Lord (Leviticus 10:1-2, NKJV).
Nadab and Abihu were sons of Aaron, the newly appointed high priest of the recently redeemed Israel. Because they were in the direct priestly line, they could have had a glorious future serving God's people. Instead their lives were cut short—burned to death by fire from the Lord because they offered "profane fire" (some versions call it "strange fire") as worship.
Sound harsh? In Old Testament times, speedy and sometimes deadly punishment was not unusual in payment for disobedience. But today? Speaking for myself, if God still dealt with disobedience now as He did then, I would have been a crispy critter long ago.
Still, the lesson is a powerful one, and not just because of its horrible outcome. The key to understanding this lesson is the opening word in verse one: "Then." Looking back a couple of chapters, we see that God had clearly laid out His requirements for worship. Nadab and Abihu knew exactly what God required from them as priests, yet they disobeyed and offered a sacrifice of their own choosing. It wasn't much different in the Garden of Eden, when God rejected Cain's offering and accepted Abel's. Cain was a tiller of the ground, so he offered the fruits of his labor—produce from the fields—as a sacrifice for sin. Abel was a keeper of the herds and brought an animal offering. Why did God accept Abel's offering and not Cain's? Did He like shepherds better than farmers? Not at all. The issue wasn't that their offering represented the type of work they did and God liked Abel's work better; the issue was the "Then" of it all. God had already clearly shown what He required as a sacrificial offering of worship: the shedding of blood. When Adam and Eve sinned in the Garden of Eden, God Himself provided the necessary sacrifice by killing animals and using their skins to cover Adam and Eve's nakedness. Without doubt Cain and Abel had heard that story from their parents, many times, and knew quite clearly that in order for their sacrifice to be acceptable to God, it must include the shedding of blood. Abel obeyed that requirement; Cain didn't. And we all know things didn't go well for Cain after that.
Now God has shown us—clearly and in many ways, but most specifically through the life, death, and resurrection of Christ—what is required of us in the way of sacrifice. We dare not try to approach God on our own terms, offering "profane" or "strange fire," and expect not to get burned. In a culture that touts diversity and tolerance, we must stand firm when it comes to Jesus being The Way, The Truth, and The Life, for no one comes to the Father except through Him. No other sacrifice is acceptable.
***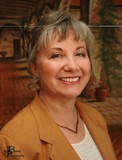 Kathi Macias, popular speaker and prolific author, is an Angel-award winning writer who has published nearly thirty books, including her latest releases, Mothers of the Bible Speak to Mothers of Today (New Hope Publishers) and My Son John (a novel from Sheaf House). Whether keyboarding her latest book, keynoting a conference, or riding on the back of her husband's Harley, Kathi "Easy Writer" Macias is a lady on a mission to communicate God's vision. Her insightful words—filled with passion, humor and soul nourishment—refresh audiences from all walks of life. Join Kathi as she hosts "Write the Vision" every Thursday from 6—7 p.m. (Pacific Time) via THE International Christian Network (www.theicn.com). To learn more about Kathi or to book her for your next event, visit www.KathiMacias.com. Spanish translations by Cynthia Alcantara ([email protected]).