No juzguéis según las apariencias, sino juzgad con justo juicio.
San Juan 7:24 Reina-Valera 1995
¿Ha notado usted que uno de los versículos más populares y a menudo cotizado de la Biblia es alguna clase de mutilación a la advertencia para no juzgar? Esto es particularmente popular entre aquellos que no son familiares con las Escrituras y/o quieren justificar su propio comportamiento. ¿Pero realmente nos enseña la Biblia a no juzgar, o nos da simplemente una guía en cómo juzgar correctamente?
Jesús dijo muy claramente en San Juan 7:24 que no debemos "juzgar según las apariencias", pero "juzgar con el juicio justo." Esto no es una prohibición para juzgar de cualquier forma, ¿verdad? Esto es, sin embargo, una advertencia para no saltar a conclusiones basadas en lo que vemos (u oigamos o sintamos), pero mejor dicho sacar conclusiones basadas en el juicio de Dios, ya que Él es el único entre nosotros quién es justo.
¿Así es que cómo hacemos esto? El discurso entero de Jesús en esta sección del Evangelio de San Juan es un recordatorio a la gente judía que ellos ya tienen la Ley de Moisés como su única guía seria y aceptable para la opinión apropiada. Él también los advirtió contra no ignorar o pervertir esa guía bíblica para satisfacer nuestros propios objetivos, algo por lo que todos nosotros somos tentados a hacer de vez en cuando.
Como creyentes que tienen el Espíritu de Dios viviendo dentro de nosotros para dirigirnos en nuestras acciones y correctamente interpretar la Escritura para nosotros, hemos sido llamados a "juzgar justamente," según la Palabra de Dios. No tenemos ningún derecho de juzgar basado en nuestras propias opiniones o estándares impuestos a nosotros mismos, pero tenemos realmente una obligación y la responsabilidad de llegar a nuestras conclusiones — propias lo mismo que sobre los demás - en los estándares que Dios ha detallado en la Biblia.
¿Significa esto que asaltamos a la gente con esos juicios y apuntamos nuestro dedo en sus caras, gritándoles que se arrepientan? Por supuesto que no. Pero realmente esto significa que rechazamos caer en la trampa de la ética circunstancial que básicamente dice, "yo estoy bien, y tú también," sin tener en cuenta el comportamiento, y por lo tanto permiten a la gente permanecer perdidos en sus pecados y separados de Dios. Somos llamados para predicar el puro mensaje y sin compromisos de las Buenas Nuevas, que no niegan el pecado, pero mejor dicho ofrecen el único remedio — la sangre derramada de Cristo en el Calvario. Ese es el juicio justo que debemos proclamar todos, en palabra y hecho, sin tener en cuenta la respuesta o las consecuencias.
Y, finalmente, todo debe de ser hecho con amor, con un corazón que desea ver a todos los demás perdonados y restaurados, como nosotros también lo hemos logrado. Nadie dijo que sería fácil, pero no podemos dejar de hacer lo que es correcto por miedo de ofender a los demás y ser acusados por juzgar. Somos todos culpables ante un Dios justo, y esto no es un juicio declarado por la gente falible, pero mejor dicho por un Creador infalible que es al fin y al cabo el Juez del Universo entero. ¡Qué agradecida me siento que el único Hijo de aquel Juez es también mi Defensor cuando esté yo de pie ante el Tribunal divino después de mi último suspiro! Que sea encontrada fiel por haber juzgado justamente y haber proclamado ese juicio justo durante mi estancia en esta tierra.
***
"Do not judge according to appearance, but judge with righteous judgment."
John 7:24
Have you noticed that one of the most popular and oft-quoted verses from the Bible is some sort of mutilation of the admonition not to judge? This is particularly popular with those who are not familiar with the Scriptures and/or want to justify their own behavior. But does the Bible really teach us not to judge, or does it simply give us guidelines in how to judge correctly?
Jesus said very clearly in John 7:24 that we are not to "judge according to appearance" but to "judge with righteous judgment." That doesn't sound like a ban on judging of any sort, does it? It does, however, sound like a warning not to jump to conclusions based on what we see (or hear or feel), but rather to draw conclusions based on God's judgment, since He is the only One among us who is righteous.
So how do we do that? The entire discourse by Jesus in this section of the Gospel of John is a reminder to the Jewish people that they already have the Law of Moses as their only dependable and allowable guideline for proper judging. He also warned them against ignoring or perverting that scriptural guideline to suit their own purposes, something we are all tempted to do on occasion.
As believers who have God's Spirit living within us to guide us in our actions and correctly interpret scripture for us, we are called to "judge righteously," according to God's Word. We have no right to make judgment calls based on our own opinions or self-imposed standards, but we do have an obligation and responsibility to reach our conclusions—about ourselves as well as others—based on the standards God has detailed in the Bible.
Does that mean we assault people with those judgments and wag our finger in their faces, screaming at them to repent? Of course not. But it does mean that we refuse to fall into the trap of situational ethics that basically says, "I'm okay, you're okay," regardless of behavior, and therefore enable people to remain lost in their sins and separated from God. We are called to preach the pure and uncompromised Good News, which does not deny sin but rather offers the only remedy—the shed blood of Christ at Calvary. That is the righteous judgment we must all proclaim, in word and deed, regardless of the response or consequences.
And, finally, it must all be done in love, with a heart that longs to see others forgiven and restored, as we have been. No one said it would be easy, but we can't shy away from doing what is right for fear of offending others and being accused of judging. We are all guilty before a righteous God, and that's not a judgment declared by fallible humans but rather by an infallible Creator who is ultimately the Judge of the entire Universe. How grateful I am that the only Son of that Judge is also my Advocate when I stand before the heavenly Court after my final breath! May I be found faithful to have judged righteously and proclaimed that righteous judgment during my sojourn on earth.
***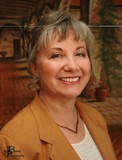 Kathi Macias, popular speaker and prolific author, is an Angel-award winning writer who has published nearly thirty books, including her latest releases, Mothers of the Bible Speak to Mothers of Today (New Hope Publishers) and My Son John (a novel from Sheaf House). Whether keyboarding her latest book, keynoting a conference, or riding on the back of her husband's Harley, Kathi "Easy Writer" Macias is a lady on a mission to communicate God's vision. Her insightful words—filled with passion, humor and soul nourishment—refresh audiences from all walks of life. Join Kathi as she hosts "Write the Vision" every Thursday from 6—7 p.m. (Pacific Time) via THE International Christian Network (www.theicn.com). To learn more about Kathi or to book her for your next event, visit www.KathiMacias.com. Spanish translations by Cynthia Alcantara ([email protected]).