Pero Dios lo levantó de los muertos (Hechos 13:30 Reina-Valera 1995).
La primavera es casi sinónima de nueva vida - árboles de vida en ciernes, el florecimiento de nuevas flores, animales recién nacidos que dan cabrioladas en los pastos. Como Cristianos, sabemos que la nueva vida - la resurrección de la vida viene sólo de Jesús. ¿Pero debemos relegar ese saber consciente a la temporada que pensamos como "la Pascua"? No lo deberíamos hacer.
Una de las declaraciones más poderosas en la Biblia entera se encuentra en Hechos 13:30: "pero Dios lo levantó de los muertos." Es como si esa corta oración – solo siete pequeñas palabras – le da validez a todo lo que nosotros creemos. Y se debiera de celebrar durante todo el año.
Piense en ello. ¿Habría hasta celebración de un Año Nuevo, basada en el calendario romano, si Dios no hubiera levantado a Jesús de entre los muertos? Por supuesto que no. A Pesar de Sus buenas acciones y vida ejemplar mientras Él anduvo en esta tierra, Su nombre habría desaparecido en la mezcolanza de los demás que también hicieron cosas agradables y luego hubiera quedado borroso en la oscuridad. Fue Su resurrección de los muertos que validaron Su existencia y, por su parte, inspiraron la línea divisoria del D. C. y el A.C. en nuestros calendarios.
¿Y qué del Día de Acción de Gracias? ¿Habría realmente habría algo para celebrar con gratitud si Dios no hubiera levantado a Jesús de entre los muertos?
Y luego está la Navidad — "el Día del Nacimiento Real," como me gusta llamarlo. ¿Todavía reconoceríamos y celebraríamos el nacimiento de Cristo si Él se hubiera quedado en la tumba? Pienso que no.
"Pero Dios lo levantó de los muertos" es la declaración fundamental de nuestra fe, el punto alrededor del cual todo lo demás en la Cristiandad — y en el mundo y hasta la eternidad. Sin la resurrección, no tenemos ninguna esperanza. No hay nada para celebrar o esperar. Cuando el Apóstol Paul dijo, acentuando la importancia y la necesidad absoluta de la Resurrección, "Si en esta vida sólo tenemos la esperanza en Cristo, somos de todos los hombres el más lastimoso" (1 Corintios 15:19 RV).
Nuestra esperanza no está sólo en esta vida, pero mejor dicho en la siguiente. Si Dios levantó a Jesús de los muertos, podemos descansar asegurados que Él hará lo mismo para aquellos de nosotros que hemos aceptado a Cristo Resucitado como nuestro Salvador. ¡Celebremos la promesa de la resurrección — durante todo el año!
***
But God raised Him from the dead (Acts 13:30).
Spring is nearly synonymous with new life—trees budding, flowers blooming, baby animals cavorting in pastures. As Christians, we know that new life—resurrected life—comes only from Jesus. But must we relegate that conscious knowing to the time we think of as the "Easter season"? We shouldn't.
One of the most powerful statements in the entire Bible is found in Acts 13:30: "But God raised Him from the dead." It's as if that one short sentence—just seven little words—validates everything we believe. And it should be celebrated all year long.
Think about it. Would there even be a New Year's celebration, based on the Roman calendar, if God hadn't raised Jesus from the dead? Of course not. Despite His good deeds and exemplary life while He walked this earth, His name would have blurred into the mishmash of others who also did nice things and then faded into obscurity. It was His resurrection from the dead that validated His existence and, in turn, inspired the dividing line of B.C. and A.D. on our calendars.
What about Thanksgiving? Would there really be anything to celebrate with gratitude if God had not raised Jesus from the dead?
And then there's Christmas—the "Royal Birth Day," as I like to call it. Would we still recognize and celebrate Christ's birth if He had stayed in the grave? I think not.
"But God raised Him from the dead" is the pivotal statement of our faith, the point around which all else in Christendom—and in the world and even in eternity—revolves. Without resurrection, we have no hope. There is nothing to celebrate or anticipate. As the Apostle Paul said, when stressing the importance and absolute necessity of the Resurrection, "If in this life only we have hope in Christ, we are of all men the most pitiable" (1 Corinthians 15:19).
Our hope is not only in this life, but rather in the next. If God raised Jesus from the dead, we can rest assured that He will do the same for those of us who have accepted the Resurrected Christ as our Savior. Let's celebrate the promise of resurrection—all year long!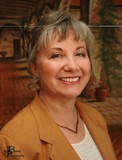 Kathi Macias, popular speaker and prolific author, is an Angel-award winning writer who has published nearly thirty books, including her latest releases, Mothers of the Bible Speak to Mothers of Today (New Hope Publishers) and My Son John (a novel from Sheaf House). Whether keyboarding her latest book, keynoting a conference, or riding on the back of her husband's Harley, Kathi "Easy Writer" Macias is a lady on a mission to communicate God's vision. Her insightful words—filled with passion, humor and soul nourishment—refresh audiences from all walks of life. Join Kathi as she hosts "Write the Vision" every Thursday from 6—7 p.m. (Pacific Time) via THE International Christian Network (www.theicn.com). To learn more about Kathi or to book her for your next event, visit www.KathiMacias.com. Spanish translations by Cynthia Alcantara ([email protected]).