(Ora) por mí, a fin de que al abrir mi boca me sea dada palabra para dar a conocer con denuedo el misterio del evangelio, por el cual soy embajador en cadenas; que con denuedo hable de él, como debo hablar (Efesios 6:19-20).
Amo al Apóstol Pablo. Él era un perseguidor fanático de los cristianos — hasta que un día cuando él viajaba en el Camino a Damasco y Jesús lo bajó de su "soberbia" y restregó su cara en la tierra. A partir de aquel día he aquí que él se hizo un seguidor fanático y radical de Cristo.
Si decimos que somos seguidores de Cristo, entonces también hemos tenido alguna clase "de la experiencia del Camino a Damasco," aunque posiblemente no tan dramática como Pablo. De todos modos, esto nos bajó de nuestra soberbia y de nuestras propias búsquedas y objetivos y nos giró para perseguir los objetivos de Dios. Sin duda si usted es algo como yo, usted se sintió encendido(a) a hacer lo mismo inmediatamente después de experimentar su conversión.
¿Pero y cuando el tiempo pasó? ¿Y cuando la persecución vino, cuando la gente criticó o se burló de usted, cuando amigos y seres queridos se volvieron contra usted, cuando usted experimentó problemas financieros o de salud? ¿Se encontró usted lanzando un grito a Dios para la liberación, pidiéndole alivio? De ser así, y si esa liberación y alivio no vinieron cuando usted pensó que si debería, quizás su pasión por perseguir Sus objetivos se ha enfriado.
¿Ve usted un contraste aquí? ¡La mayor parte de nosotros, cuándo los procesos vienen (y mientras vivimos en este mundo, ellos vendrán!) queremos que Dios nos rescate de ellos y nos restaure a una vida fácil, cómoda. Pablo no oró así; él nunca ni mencionó un deseo para ser liberado de la prisión. En cambio pidió a creyentes del mismo tipo orar por él, para que él "hablara vigorosamente" mientras seguía predicando el evangelio y llamando la gente al arrepentimiento. Sabía que era así como él "debería de hablar." En otras palabras, él no vio ninguna razón de dejar de hacer lo que él había estado haciendo antes de que él fuera arrestado – hablando claramente, vigorosamente y poderosamente de Cristo, en cada oportunidad que él consiguió.
Los creyentes en otros países que con regularidad son perseguidos por su fe a menudo oran como Pablo lo hizo. En vez de pedir la liberación de las pruebas por las que están pasando, ellos piden a otros orar por ellos para que ellos permanezcan fuertes y fieles en medio de esas pruebas. Por lo consiguiente, su pasión por Cristo no mengua en los tiempos duros, mejor dicho se vuelve más fuerte.
¡Que esto sea lo mismo con nosotros, mis queridos amigos(as)!
***
[Pray] for me, that utterance may be given to me, that I may open my mouth boldly to make known the mystery of the gospel, for which I am an ambassador in chains; that in it I may speak boldly, as I ought to speak (Ephesians 6:19-20, NKJV).
I love the Apostle Paul. He was a fanatical persecutor of Christians—until one day when he was traveling the Damascus Road and Jesus knocked him off his "high horse" and onto his face in the dirt. From that day forward he became a fanatical, radical follower of Christ.
If we claim to be followers of Christ, then we too have had some sort of "Damascus Road experience," though possibly not as dramatic as Paul's. Still, it knocked us off the high horse of our own pursuits and purposes and turned us around to pursue God's purposes. No doubt if you are anything like me, you were fired up to do just that immediately following your conversion experience.
But what about as time wore on? What about when the persecution came, when people criticized or mocked you, when friends and loved ones turned against you, when you experienced financial or health problems? Did you find yourself crying out to God for deliverance, begging Him for relief? If so, and if that deliverance and relief didn't come as you thought it should, perhaps your passion to pursue His purposes has cooled.
Do you see a contrast here? Most of us, when trials come (and so long as we live in this world, they will!) want God to rescue us from them and restore us to an easy, comfortable life. Paul didn't pray that way; he never even mentioned a desire to be released from prison. Instead he asked fellow believers to pray for him that he would "speak boldly" as he continued to preach the gospel and call people to repentance. He knew that was how he "ought to speak." In other words, he saw no reason to stop doing what he'd been doing before he was arrested—speaking out for Christ, boldly and powerfully, every chance he got.
Believers in other countries who are regularly persecuted for their faith often pray as Paul did. Instead of asking for deliverance from their trials, they ask others to pray for them that they will remain strong and faithful in the midst of those trials. As a result, their passion for Christ doesn't wane in the hard times, but rather grows stronger.
May it be the same for us, dear ones!
***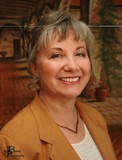 Kathi Macias, popular speaker and prolific author, is an Angel-award winning writer who has published nearly thirty books, including her latest releases, Mothers of the Bible Speak to Mothers of Today (New Hope Publishers) and My Son John (a novel from Sheaf House). Whether keyboarding her latest book, keynoting a conference, or riding on the back of her husband's Harley, Kathi "Easy Writer" Macias is a lady on a mission to communicate God's vision. Her insightful words—filled with passion, humor and soul nourishment—refresh audiences from all walks of life. Join Kathi as she hosts "Write the Vision" every Thursday from 6—7 p.m. (Pacific Time) via THE International Christian Network (www.theicn.com). To learn more about Kathi or to book her for your next event, visit www.KathiMacias.com. Spanish translations by Cynthia Alcantara ([email protected]).