"Escogeos hoy a quién sirváis… pero yo y mi casa serviremos a Jehová" (Josué 24:15 RV 1960).
En la vida tenemos muchas opciones, ya sea en gran escala — con quien casarse, como votar por nuestros líderes del país, que profesión tener — o aparentemente insignificantes — que comer en el desayuno, como vestirse hoy, qué dirección tomar en nuestro caminar diario. Todo nos afectan — a un grado u otro.
Y esto es uno de los puntos claves para recordar cuando tomamos estas opciones: no vivimos en un vacío; nuestras opciones, dictan nuestras acciones y sus resultados, afectan a los demás. Con más a menudo, aquellos más cercanos a nosotros sienten el impacto más que los demás. Aquellos que decimos amar pueden ser los más bendecidos por nuestras acciones. .. y los más perjudicados cuando nuestras acciones no son buenas.
¿Esto es bastante responsabilidad, verdad? Particularmente para los seres frágiles y con defectos, como nosotros mismos. Y aún Dios libremente nos da el derecho de tomar esas opciones — y vivir las experiencias de las consecuencias que resultan.
En el Libro de Josué, vemos donde los israelitas fueron llamados a escoger entre los dioses falsos de otras naciones y el Dios verdadero que los había conducido fielmente de la esclavitud en Egipto. ¿Debería haber sido una cosa fácil, verdad? Pero si usted ha leído el resto de la historia, usted sabe que no sólo un puñado pero muchos de los israelitas le dieron la espalda a Dios y en cambio decidieron seguir y adorar a ídolos falsos. Los resultados no fueron bonitos.
¿Y nosotros? ¿Tomamos opciones sabias, basadas en la Palabra de Dios? ¿Nos quedamos enfocados en Aquel quién no ha salvado y nos ha librado de la esclavitud a este mundo, siguiéndolo con fuerza, sin tener en cuenta procesos o privaciones a lo largo del camino? ¿O decidimos ser desviados por los ídolos falsos de este mundo — fama, fortuna, popularidad — y nos desviamos para adorarlos y perseguirlos?
Recuerde, mucha gente — incluyendo los más cercanos a nosotros — están viendo que opciones tomamos. Podemos elegir sabiamente y alabar a Dios de acuerdo pero entonces las consecuencias de nuestras opciones serán una bendición y no una maldición para nosotros y para los demás.
"Choose for yourselves this day whom you will serve…. But as for me and my house, we will serve the Lord" (Joshua 24:15, NKJV).
Life is about choices, whether on a grand scale—whom to marry, how to vote for your country's leaders, what profession to pursue—or seemingly insignificant ones—what to have for breakfast, what to wear today, which direction to go on our daily walk. All impact us—and others—to one degree or another.
And that's one of the key points to remember when making these choices: We do not live in a vacuum; our choices, which dictate our actions and their results, affect others. Most often, those closest to us feel the impact more than anyone else. Those we claim to love may very well be the ones most blessed by our wise choices…and most harmed by our poor ones.
That's a lot of responsibility, isn't it? Particularly for such fragile, faulty beings as ourselves. And yet God freely gives us the right to make those choices—and to experiences the resulting consequences.
In the Book of Joshua, we see where the Israelites were called upon to choose between the false gods of other nations and the one true God who had faithfully led them out of slavery in Egypt. Should have been a no-brainer, right? But if you've read the rest of the story, you know that not only a handful but many of the Israelites turned away from God and instead chose to follow and worship false idols. The results were not pretty.
What about us? Do we make wise choices, based on the Word of God? Do we stay focused on the One who has saved and delivered us from slavery to this world, following hard after Him, regardless of trials or hardships along the way? Or do we choose to be sidetracked by the false idols of this world—success, fame, fortune, popularity—and turn aside to worship and pursue them?
Remember, many people—including those closest to us—are watching to see what choices we will make. May we choose wisely and worship accordingly so the consequences of our choices will be a blessing and not a curse to ourselves and others.
***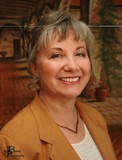 Kathi Macias, popular speaker and prolific author, is an Angel-award winning writer who has published nearly thirty books, including her latest releases, Mothers of the Bible Speak to Mothers of Today (New Hope Publishers) and My Son John (a novel from Sheaf House). Whether keyboarding her latest book, keynoting a conference, or riding on the back of her husband's Harley, Kathi "Easy Writer" Macias is a lady on a mission to communicate God's vision. Her insightful words—filled with passion, humor and soul nourishment—refresh audiences from all walks of life. Join Kathi as she hosts "Write the Vision" every Thursday from 6—7 p.m. (Pacific Time) via THE International Christian Network (www.theicn.com). To learn more about Kathi or to book her for your next event, visit www.KathiMacias.com. Spanish translations by Cynthia Alcantara ([email protected]).