Y si os dijeren: Preguntad a los encantadores y a los adivinos, que susurran hablando, responded: ¿No consultará el pueblo a su Dios? ¿Consultará a los muertos por los vivos?
(Isaías 8­:19, RV 1960)
Para muchos de nosotros el enfoque en estas últimas semanas ha sido la resurrección — y esto está bien. Ese es el verdadero corazón del cristianismo, el punto decisivo de la historia, la esperanza de la Iglesia. Esto es también la fuerza impulsora de la gente de toda fe — o de ninguna fe después de todo.
Aunque unos digan que ellos creen que una vez que morimos, eso es todo, profundamente dentro de ellos guardan una esperanza para algo más, algo mejor. Por ejemplo, vemos esa pequeña esperanza reflejada en las películas populares sobre la vida eterna de vampiros - que no requiere ningún arrepentimiento o entrega al Dios verdadero, vida eterna a consecuencia de nuestros propios esfuerzos, por muy macabros que ellos puedan ser.
Pero, sencilla y claramente, no funciona de esa manera, aunque por muchos años la gente que ha rechazado la Palabra de Dios haya tratado de hacerlo así. El Antiguo Testamento estrictamente prohíbe la comunicación con los muertos, sin embargo vemos ejemplos en la Escritura de aquellos que buscaron médiums para tratar de hacer exactamente eso. A Dios no le gustó.
Incluso en círculos cristianos debemos tener cuidado. Mire los anaqueles en librerías cristianas (o la lista de éxitos en una librería) y usted encontrará varios libros escritos por aquellos que reclaman haber muerto y haber ido al cielo, para luego volver y compartir su historia. De acuerdo, esas historias pueden ser alentadoras y pueden ser muy verdaderas.
Sin embargo, aceptarlas como verdaderas y no comprobarlas primero con las Escrituras puede ser peligroso. Si la Palabra de Dios no apoya lo que ha sido escrito por un ser humano - aún alguien que reclama haber ido al cielo y regresado - entonces debemos rechazarlo. Esto no lo hace una mentira absoluta, pero lo hace realmente erróneo si esto contradice lo que Dios dice es la Verdad.
Mientras seguimos a lo largo del año concentrándonos en la resurrección y podemos recordar que la vida eterna fue comprada con un gran precio. Quién pagó ese precio es también Quién dijo, "soy el camino, la verdad, y la vida. Nadie viene al Padre sino por Mí" (Juan 14:6). La resurrección, la esperanza de la vida después de la muerte, es un deseo universal, pero sólo puede ser encontrado cuando prestamos atención a la Palabra de Dios y nos rendimos a Su Verdad.
***
And when they say to you, "Seek those who are mediums and wizards,
who whisper and mutter," should not a people seek their God?
Should they seek the dead on behalf of the living? (Isaiah 8:19, NKJV)
For many of us the focus these past few weeks has been resurrection—and rightfully so. It is the very heart of Christianity, the turning point of history, the hope of the Church. It is also the driving force of people of all faiths—or of no real faith at all.
Though some say they believe that once we die, that's it, deep down they hold out a hope for something more, something better. For instance, we see that flimsy hope reflected in the popular movies about vampires—eternal life that requires no repentance or turning to the true God, life everlasting as a result of our own endeavors, however macabre they may be.
But, plain and simple, it doesn't work that way, though for years people who rejected God's Word have tried to make it so. The Old Testament strictly forbids communicating with the dead, yet we see examples in Scripture of those who sought out mediums to try to do just that. God was not pleased.
Even in Christian circles we must be wary. Check out the shelves in Christian bookstores (or the bestseller list) and you will find several books written by those who claim to have died and gone to heaven, then returned to share their story. Granted, those stories can be encouraging and may very well be true. However, accepting them as such without first checking them against Scripture can be dangerous. If God's Word doesn't support what has been written by a human being—even one who claims to have been to heaven and back—then we must reject it. That doesn't make it an outright lie, but it does make it erroneous if it contradicts what God says is Truth.
As we continue throughout the year to focus on resurrection, may we remember that eternal life was bought with a great price. The One who paid that price is also the One who said, "I am the way, the truth, and the life. No one comes to the Father except through Me" (John 14:6). Resurrection, the hope of life after death, is a universal longing, but it can only be found as we heed God's Word and submit to His Truth.
***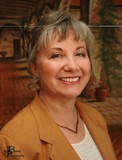 Kathi Macias, popular speaker and prolific author, is an Angel-award winning writer who has published nearly thirty books, including her latest releases, Mothers of the Bible Speak to Mothers of Today (New Hope Publishers) and My Son John (a novel from Sheaf House). Whether keyboarding her latest book, keynoting a conference, or riding on the back of her husband's Harley, Kathi "Easy Writer" Macias is a lady on a mission to communicate God's vision. Her insightful words—filled with passion, humor and soul nourishment—refresh audiences from all walks of life. Join Kathi as she hosts "Write the Vision" every Thursday from 6—7 p.m. (Pacific Time) via THE International Christian Network (www.theicn.com). To learn more about Kathi or to book her for your next event, visit www.KathiMacias.com. Spanish translations by Cynthia Alcantara ([email protected]).