"Mas buscad primeramente el reino de Dios y Su justicia, y todas estas cosas os serán añadidas. Así que, no os afanéis por el día de mañana, porque el día de mañana traerá su afán. Basta a cada día su propio mal" (Mateo 6:33-34 RV 1960).
Si quisiéramos resumir las enseñanzas de Jesús en cómo vivir, como ejercer la fe, y como complacer a Dios, lo podríamos hacer cotizando el sexto capítulo de Mateo. ¡Qué capítulo tan maravilloso y asombroso! Desde el principio hasta el final, Jesús perfila la imagen del Cristiano con éxito, como uno quién totalmente coloca la fe en Dios — y vive de acuerdo a ella.
Además de decirnos a nosotros como vivir, Jesús advierte contra algo muy peligroso y destructivo: la preocupación. Ah, lo é, si usted es como yo, usted dice que "tiene que preocuparse" porque es "mi trabajo" (como un padre, un abuelo, o cualquier otra persona.) Pero la preocupación crónica no es ninguna materia humorística; Jesús, de hecho, nos dice no hacerlo.
¿Espera Él lo imposible? Sí y no. Es imposible por medio de nuestra propia fuerza simplemente dejar de preocuparse. Entre más lo intentemos, más fallaremos — y más nos preocuparemos de nuestro fracaso de dejar de preocuparnos. Pero a pesar del hecho que no podemos por nuestra propia fuerza dejar de preocuparnos, Dios puede cambiarnos ciertamente de guerreros temerosos a guerreros victoriosos. Pero debemos cooperar con Él en el proceso.
¿Cómo hacemos esto? Al prestar atención a todas las cosas positivas que Jesús menciona en ese capítulo: como dar a los demas, como orar, como ayunar, como guardar tesoros en el cielo — todos de los cuales encuentra su culminación confiando en que Dios suministrará todas nuestras necesidades. Mateo 6:33 nos dice que si dedicaremos nuestro tiempo enfocándonos y concentrándonos en Dios y Su honradez y en lo que Él nos ha llamado para hacer en Su Reino, entonces Él se asegurará que tendremos todo que necesitamos para nuestras vidas diarias.
¿A qué se parece esto? Esto se parece a un creyente humilde que pone la relación con Dios sobre todo lo demás — la oración y el tiempo de alabanza, la lectura y memorización de la Biblia, ayuno, dar a los demás, servir. Cuando hacemos esas cosas cuando Él nos dirige para hacerlas, pronto nos daremos cuenta que no tenemos ningún tiempo o energía para gastar en la preocupación. Y, después de todo, fue para darnos la vida abundante que Jesús murió. Todo lo que tenemos que hacer es escoger vivir así.
***
But seek first the kingdom of God and His righteousness, and all these things shall be added to you. Therefore do not worry about tomorrow, for tomorrow will worry about its own things. Sufficient for the day is its own trouble (Matthew 6:33-34).
If we wanted to sum up Jesus' teachings on how to live, how to exercise faith, and how to please God, we could do so by quoting the sixth chapter of Matthew. What a marvelous and amazing chapter it is! From start to finish, Jesus outlines the image of a successful Christian, one who wholly places faith in God—and lives accordingly.
In addition to telling us how to live, Jesus cautions against something very dangerous and destructive: worry. Oh, I know, if you're like me you joke that you "have to worry" because it's "my job" (as a parent, grandparent, whatever). But chronic worry is no joking matter; Jesus, in fact, tells us not to do it.
Is He expecting the impossible? Yes and no. It is impossible in our own strength simply to stop worrying. The harder we try, the more we will fail—and the more we will worry about our failure to stop worrying. But despite the fact we cannot in our own strength stop worrying, God can certainly change us from fretting worriers to victorious warriors. But we must cooperate with Him in the process.
How do we do that? By paying attention to all the positive things Jesus mentions in that chapter: how to give, how to pray, how to fast, how to lay up treasures in heaven—all of which find their culmination in trusting God to supply our needs. Matthew 6:33 tells us that if we will spend our time focusing and concentrating on God and His righteousness and what He's called us to do for His Kingdom, then He will make sure we have everything we need for our daily lives.
What does that look like? It looks like a humble believer who puts relationship with God above all else—prayer and praise time, Bible reading and memorization, fasting, giving, serving. When we are doing those things as He directs us to do, we will soon find that we have no time or energy left to waste on worry. And that, after all, is the abundant life Jesus died to give us. All we have to do is choose to live it.
***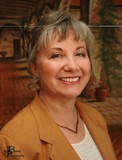 Kathi Macias, popular speaker and prolific author, is an Angel-award winning writer who has published nearly thirty books, including her latest releases, Mothers of the Bible Speak to Mothers of Today (New Hope Publishers) and My Son John (a novel from Sheaf House). Whether keyboarding her latest book, keynoting a conference, or riding on the back of her husband's Harley, Kathi "Easy Writer" Macias is a lady on a mission to communicate God's vision. Her insightful words—filled with passion, humor and soul nourishment—refresh audiences from all walks of life. Join Kathi as she hosts "Write the Vision" every Thursday from 6—7 p.m. (Pacific Time) via THE International Christian Network (www.theicn.com). To learn more about Kathi or to book her for your next event, visit www.KathiMacias.com. Spanish translations by Cynthia Alcantara ([email protected]).