De Jehová son los pasos del hombre;
¿Cómo, pues, entenderá el hombre su camino?
(Proverbios 20:24 RV 1960)
No puedo decirle cuantas veces he proclamado la verdad bíblica que Dios es Quién ordena mis pasos, o cuantas veces he orado y le he dado mi situación a Dios, confidente que Él en efecto ordenará mis pasos y caminará conmigo en victoria. Entonces el siguiente paso se presentó, y me pareé fríamente en mis pasos. "¿Señor, está usted seguro?" "¿(En mi corazón me pregunté, realmente sabe Él lo qué está haciendo?).
¿Nosotros los humanos somos un manojo extraño, verdad? Aquellos de nosotros que profesamos la fe en Cristo también profesamos (a veces en voz alta y a menudo) que Dios es responsable de nuestras vidas, que Él es el soberano, que Sus proyectos para nosotros son buenos y pueden ser confiados. Entonces Dios nos llama para tomar un paso, sólo un pequeño paso — de fe y estamos de pie congelados de miedo e incredulidad. Discutimos con nosotros, buscando una fuga para no obedecer: ¡seguramente Dios no quiere decir que yo realmente debería hacer eso literalmente! Tal vez acabo de entender mal. Quizás yo debería buscar a un consultor más piadoso antes de seguir para delante. ¡Durante todo el tiempo entero esperamos (¡orando!) por otra alternativa.
¡Mirando hacia atrás en mi vida (que se hace una mirada más larga con cada año/década que pasa!), realizo que los únicos caminos que he tomado terminaron en pesar que son aquellos donde rechacé tomar aquel primer paso de fe que Dios tan claramente me presentó. ¡En cambio, racionalicé irme por mi propio camino, aunque yo supiera mejor y no me sorprendí cuando terminé en aún otro callejón sin salida, requiriendo una media vuelta (es decir, arrepentimiento!) y un largo viaje atrás.
Me agrada muchísimo que Dios nos permite vueltas en U y nos da la bienvenida de regreso a nosotros cuándo nos arrepentimos, ¿pero no sería más fácil obedecerle en primer lugar? ¿Esto seguramente nos evitaría muchos callejones sin salida y retrocesos, verdad?
Cuando Dios presenta ese primer paso de fe — sin tener en cuenta como de intimidado puede parecer - yo oro para que aprendamos todos a inclinarnos en Él para tomar fuerzas y confiar que Él nos cargará hacia la victoria.
A man's steps are of the Lord;
How then can a man understand his own way?
(Proverbs 20:24, NKJV).
I can't tell you how many times I've proclaimed the scriptural truth that God is the One who orders my steps, or how many times I've prayed and handed over a situation to God, confident that He would indeed order my steps and walk me through to victory. Then the next step became apparent, and I stopped cold in my tracks. "Lord, are you sure?" (In my heart I wondered, Does He really know what He's doing?)
We humans are a strange bunch, aren't we? Those of us who profess faith in Christ also profess (sometimes loudly and often) that God is in charge of our lives, that He is sovereign, that His plans for us are good ones and can be trusted. Then God calls us to take a step—just one, small step—of faith and we stand frozen with fear and unbelief. We argue with ourselves, seeking an escape from obedience: Surely God doesn't mean that I should literally, actually do this! Maybe I've just misunderstood. Perhaps I should seek more godly counsel before moving ahead. The entire time we're hoping (praying!) for an alternate route.
Looking back on my life (which is becoming a longer look with each passing year/decade!), I realize the only paths I've taken that ended in regret are those where I refused to take that first step of faith that God had so clearly laid out for me. Instead I rationalized going my own way, though I knew better and wasn't surprised when I ended up at yet another dead-end, requiring an about-face (i.e., repentance!) and a long journey back.
I'm so glad God allows U-turns and welcomes us back when we repent, but wouldn't it be easier to obey Him in the first place? It sure would avoid a lot of dead-ends and backtracking, wouldn't it?
When God lays out that first step of faith—regardless of how intimidating it may seem—I pray we will all learn to lean into Him for strength and trust Him to carry us through to victory.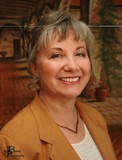 Kathi Macias, popular speaker and prolific author, is an Angel-award winning writer who has published nearly thirty books, including her latest releases, Mothers of the Bible Speak to Mothers of Today (New Hope Publishers) and My Son John (a novel from Sheaf House). Whether keyboarding her latest book, keynoting a conference, or riding on the back of her husband's Harley, Kathi "Easy Writer" Macias is a lady on a mission to communicate God's vision. Her insightful words—filled with passion, humor and soul nourishment—refresh audiences from all walks of life. Join Kathi as she hosts "Write the Vision" every Thursday from 6—7 p.m. (Pacific Time) via THE International Christian Network (www.theicn.com). To learn more about Kathi or to book her for your next event, visit www.KathiMacias.com. Spanish translations by Cynthia Alcantara ([email protected]).