Sean gratos los dichos de mi boca y la meditación de mi corazón delante de Ti, Oh Jehová, roca mía, y redentor mío (Salmos 19:14 RV 1960).
Además del pulimento de un par de manuscritos que tienen que ser enviados a los editores dentro de poco, me concentro mucho ahora mismo en la preparación de varios compromisos de conferencias, incluso ser la presentadora principal, dar enseñanzas, mesas redondas, TV y radio. Disfruto de esto todo, en particular los acontecimientos improvisados, espontáneos que requieren pocas o ninguna nota, como entrevistas por los medios de comunicación y mesas redondas. Pero las presentaciones y enseñanzas demandan que yo al menos tenga unas notas apuntadas sobre lo que diré y como lo diré.
Todo esto es importante, lo sé. Pero mucho más importante sin embargo, es lo que digo y como lo digo ante la luz del Señor, que no sólo oye cada palabra que digo pero conoce las meditaciones de mi corazón también. ¡Cómo quiero que ambos sean aceptables ante Su vista! Y cuanto más probablemente serán si tengo cuidado lo que pongo en mi corazón y en mi mente, ya que las Escrituras están claras que cualesquiera que sean las palabras que decimos salen de lo que hemos almacenado en nuestros corazones.
Sabiendo que por últimamente hablo para un auditorio de Uno, debo de tener mucho más cuidado de lo que decido guardar en mi corazón, ya que esto determinará mis meditaciones así como mis palabras. No importa cuánto tiempo gasto tratando de perfeccionar y pulir las palabras que digo a los demás, es solo Dios quién sabe la pureza de mi intención. Vivimos en un mundo que nos bombardea con pensamientos y palabras que degradan nuestro caminar en fe con Cristo; pidamos continuamente al Señor reforzarnos y no permitir que esas influencias negativas entren en nuestro corazón y corrompan nuestras meditaciones y palabras.
***
Let the words of my mouth and the meditation of my heart Be acceptable in Your sight, O Lord, my strength and my Redeemer (Psalm 19:14, NKJV).
In addition to polishing a couple of manuscripts that need to go in to the publishers shortly, I'm focusing a lot right now on preparing for several speaking engagements, including keynotes, teaching, panel discussions, TV and radio. I enjoy all that, particularly the impromptu, spontaneous events that require few if any notes, such as media interviews and panel discussions. But the keynotes and teaching demand that I at least have a few notes jotted down about what I will say and how I will say it.
All of that's important, I know. So much more important, however, is what I say and how I say it in light of the Lord, who not only hears each word I speak but knows the meditations of my heart as well. How I want both to be acceptable in His sight! And how much more likely they will be if I am careful what I put into my heart and mind, for the Scriptures are clear that whatever words we speak come out of what we have stored in our hearts.
Knowing that ultimately I speak for an audience of One, I must be much more careful of what I choose to store up in my heart, for that will determine my meditations as well as my words. No matter how much time I spend trying to perfect and polish the words I speak to others, it is God alone who knows the purity of my intent. We live in a world that bombards us with thoughts and words that demean our faith walk with Christ; may we continually ask the Lord to strengthen us and not allow those negative influences to enter our heart and taint our meditations and words.
***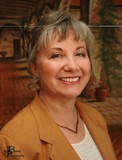 Kathi Macias, popular speaker and prolific author, is an Angel-award winning writer who has published nearly thirty books, including her latest releases, Mothers of the Bible Speak to Mothers of Today (New Hope Publishers) and My Son John (a novel from Sheaf House). Whether keyboarding her latest book, keynoting a conference, or riding on the back of her husband's Harley, Kathi "Easy Writer" Macias is a lady on a mission to communicate God's vision. Her insightful words—filled with passion, humor and soul nourishment—refresh audiences from all walks of life. Join Kathi as she hosts "Write the Vision" every Thursday from 6—7 p.m. (Pacific Time) via THE International Christian Network (www.theicn.com). To learn more about Kathi or to book her for your next event, visit www.KathiMacias.com. Spanish translations by Cynthia Alcantara ([email protected]).