Love Celebrates God's Goodness to Others
By Rick Warren
"Rejoice with those who rejoice, weep with those who weep" (Romans 12:15 ESV).
The Bible tells us to "rejoice with those who rejoice, weep with those who weep" (Romans 12:15 ESV).Have you noticed that the second part of that sentence is easy, but the first part can be really tough?
When somebody's having a tough time, it's easy to be sympathetic. It's easy to encourage people when they're down. But sometimes what we can't stand is when they get a promotion. We're not very good at handling the success of other people. Rather than rejoicing in it, we resent it. In fact, we wish bad things would happen to people, because somehow we think that if we can blow out somebody else's candle, ours will shine brighter.
There's plenty of God's grace to go around. If God wants to pay other people the same amount, so what? I shouldn't even worry about what he wants to give other people. I should worry about what I'm doing with what I've been given.
Let me explain something about envy to you. Envy happens close to you. It happens in your relationship to your peers. You don't typically envy people who aren't your peers. You can have some kind of idol worship that says, "I wish I were like that superstar." But really it's not as grating as the people closest to you. Those are the people you have the hardest time seeing success in — your family and friends.
Envy is insidious. It devalues others, it destroys relationships, and it makes you miserable. It's hidden, but it's destructive. And it causes you to miss out on so much joy.
You've wanted to be married, but you're not married. Or you were married and it fell apart. Now you hate weddings. When you get a wedding invitation, you start resenting. You don't like weddings, because you think that when someone else's candle is shining, it will put yours out. You're wrong.
You'll enjoy life a whole lot more if you will learn to be happy over the successes of other people. If you're only happy when things go well for you, you're going to be miserable most of your life, because things won't always go well for you or anybody else. But if you learn to be happy at other people's successes and enjoy other people's celebrations, you can be happy all the time.
The Bible says in 1 Corinthians 13:4, "Love does not envy." Envy is the most unloving thing you can do to somebody else. Love is not envious.
Love celebrates God's goodness to others.
Playtoday's audio teaching from Pastor Rick >>
Talk It Over
Who are the people you call when you want to celebrate something good in your life? Are you that kind of friend to other people?
How have you seen envy destroy a relationship?
In what ways does envy tend to creep into our hearts? What can you do to keep it from getting a grip on your heart?
For more Daily Hope with Rick Warren, please visit pastorrick.com!
---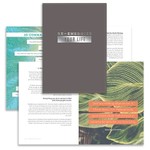 Re-Energize Your Life - A Life Change Book
It doesn't matter how much you work out or how healthy you may eat, if you're not feeding and exercising your spirit… you're going to feel run down and tired – you'll run out of gas. You've got to do more than just take care of your body. You've got to energize your spirit! And the best way to do that is with God's Word! That's why we've put together this new interactive guide called Re-Energize Your Life!
In this first-of-its-kind guide, created from Pastor Rick's most practical teaching, you will learn everything you need to know to re-energize your life the way God intended.  Step by step, you will begin a journey of restoration and renewal. It's a hands-on guide you take at your own pace. No need to rush! In fact, we encourage you to stop and linger where you want to spend more time. You'll benefit from biblical wisdom and learn how to apply it to your life in practical ways.

This high quality "vegan-leather" bound, four-color interactive guide is a user-friendly, practical powerhouse! It's eye-pleasing pages are packed with full-color devotionals, verses, and bible teachings that will dramatically impact your spiritual life forever.
We'll send you the "Re-Energize Your Life - A Life Change Book"  when you give a gift to support Daily Hope. 
This is a limited time offer; request your copy today. Your generous support enables us to share the hope of Christ with people all around the world.

This devotional © 2016 by Rick Warren. All rights reserved. Used by permission.
You can also listen to Rick Warren on OnePlace.com.