You're the Cadillac [Part 2]
Are you ready for some good news?
It doesn't matter what the whole world calls you; God calls you His own.
Today's text: "And I tell you, you are Peter, and on this rock I will build my church, and the gates of hell shall not prevail against it." (Matthew 16:18, ESV)
In Caesarea Philippi, Jesus asked his disciples who people said He was. They shared a sampling of rumors that they'd heard floating around. Then the question became pointed:
"But who do you say that I am?"
Bold, impetuous Simon promptly declared: "You are the Christ, the Son of the living God."
Simon, a man of shifting sand, found out his true identity that day.
"You are Peter, and on this rock I will build my church…."
Simon Peter had done nothing to prove himself solid. Indeed, he would prove unstable in coming days. But, on that day in Caesarea Philippi, the Lord announced the disciple's real name. He was a rock because Jesus called him a rock.
Life does not consist so much of our proving who we are and then being named. Life is much more about being named and then living it out. Sociologists have learned that people tend to believe about themselves whatever the most important person to them believes about them.
Peter's much discussed confession of Christ is textured with many layers of significance, but don't miss this at the center: when Peter confessed Christ, he acknowledged His Lordship.
Whoever (or whatever) is lord to you will also have the power to name you. If the approval of peers matter most, you will find your identity in popularity (or the lack). If money is your god, it will name you. If lust matters most, it will label you.
But, in our simple confession of Christ's all sufficiency, we place ourselves under His authority to call us who we really are. You are God's own beloved. You are an heir, a co-heir with Christ. You are a royal priest. God's Word, and only God's Word can tell you who you are. And that's the Gospel!
---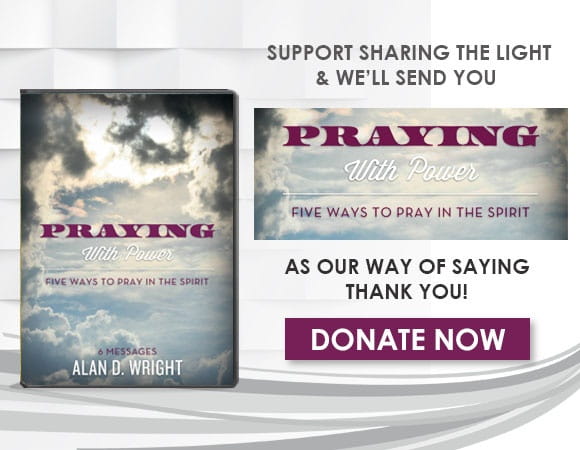 For more information please visit SharingtheLight.org.
Listen to the latest broadcast on OnePlace.com.