Why Wouldn't Everyone Want the Gifts of the Spirit [Part 1]
Are you ready for some good news?
Every Christian has the indwelling of the Holy Spirit and every Christian has gifts from the Holy Spirit.
Today's Text: "Now concerning spiritual gifts, brothers, I do not want you to be uninformed….Now there are varieties of gifts, but the same Spirit;" (1 Corinthians 12:1,4, ESV)
Today, as we continue our series on the infilling of the Holy Spirit, we turn our attention to the gifts of the Spirit.
In C. S. Lewis' brilliant Chronicles of Narnia, once the children have been ushered through the wardrobe into the new kingdom of Narnia, they step into an adventure that will be beyond what they could have ever expected. These children, who are ordinary kids back in England, become princes and princesses, and they slowly discover that they have been authorized to rule in Narnia.
Early in their adventure, the children hear the sound of a sleigh and they are concerned that it may be the white witch. Instead they are enraptured in an encounter with Father Christmas, who comes to give them gifts that, unbeknownst to them, they will need in their adventure in Narnia – gifts that will protect and heal.
It is so brilliant of C. S. Lewis to send Father Christmas to give the gifts because this picture of the spiritual gifts, by which God equips the body of Christ in the work of the Kingdom, is like Christmas! At Christmas you receive something that you could not have obtained for yourself and did not deserve. The gift is simply given. It is yours, free, unmerited. Who wouldn't want Christmas?
If God had done nothing more for us than to send us Jesus so that, by trusting in Him, we would not die in our sin and be separated from Him, it would be worthy of our endless praise. But God has done far more. God so loves the church – He so loves each individual, and He so wants the mission to be accomplished, that He has given the body of Christ gifts to enable us, empower us, and equip us to get the job done. And that's the Gospel!
---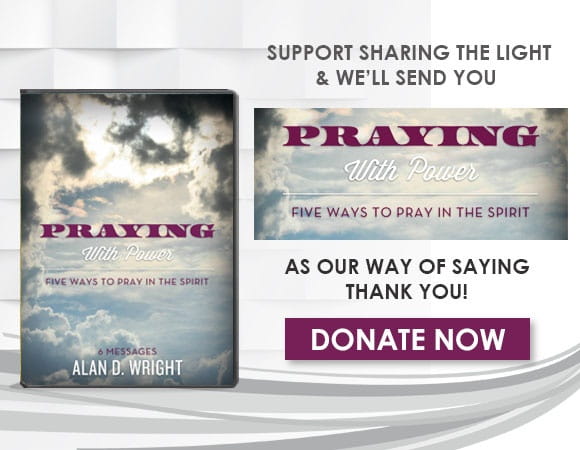 For more information please visit SharingtheLight.org.