Why Wouldn't Everyone Want the Fruit of the Spirit? [Part 2]
Are you ready for some good news?
You can sow into the things of the Spirit and, from the Spirit, reap a rich, sweet harvest of spiritual fruit.
Today's Text: "Do not be deceived: God is not mocked, for whatever one sows, that will he also reap. For the one who sows to his own flesh will from the flesh reap corruption, but the one who sows to the Spirit will from the Spirit reap eternal life." (Galatians 6:7–8,)
Apple seeds produce apple trees. Orange seeds produce orange trees. You can't sow orange seeds and get apples. It'll never happen.
Everything in life operates according to the principle of sowing and reaping. The seeds that are sown determine the fruit that grows. If you want to see great changes in your life, focus on what you're sowing. Too often in life, we find ourselves managing fruit rather than paying attention to the seed we sow.
In recent years, I've gained ten pounds I don't want. I didn't choose to gain the weight, but I did choose the ice cream … and the cake … and, did I mention the ice cream? To use a more painful illustration, no one says, "I want to have lung cancer one day." But a lot of people choose to smoke. There's something in human nature that thinks we can sow one thing and reap another. But the principle of sowing and reaping is inviolable. Orange seeds produce oranges.
When Paul speaks of reaping what you sow, it's not bad news ("oh no, I'm doomed by my mistakes"); it's good news ("new life is always possible because of what I sow!"). To say that you reap eternal life by sowing into the Spirit doesn't just mean that you get to go to heaven one day – it means that you invite much more of heaven in your life today. As you sow into the Spirit there is more love, more peace, and more patience that grows in you. Here's the best news of all: God has given you unlimited potential to sow into the Spirit. And that's the Gospel!
---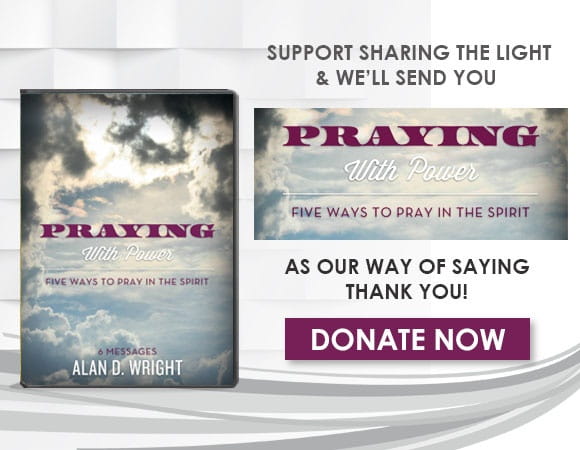 For more information please visit SharingtheLight.org.